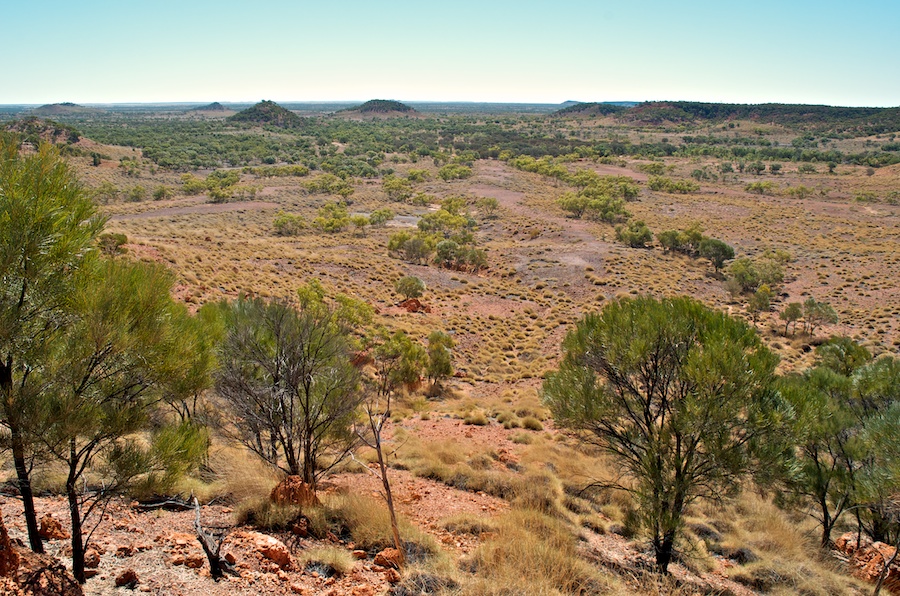 An arid land though its appearance is currently belied by the above average rainfall off the past few years.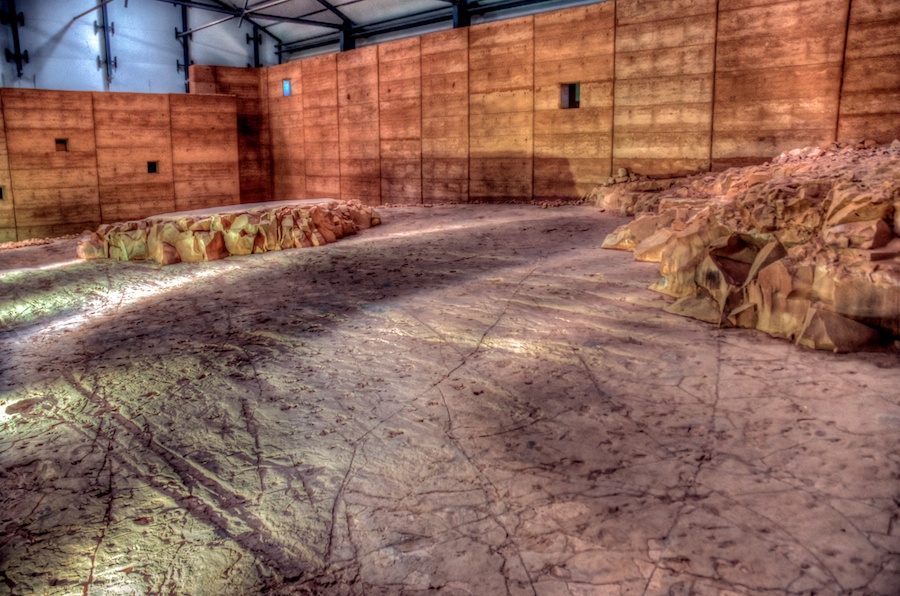 It's difficult to get the contrast to show the dinosaur tracks here at Lark Quarry, but the bedrock is covered with tracks from chicken-sized Coelurosaurs.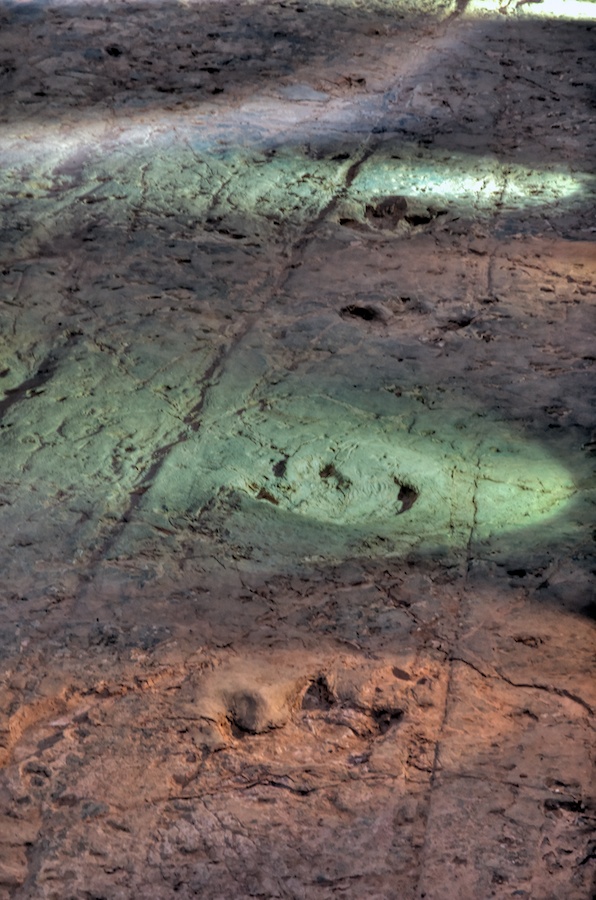 And these are some tracks from the much larger dinosaur, moving across the smaller tracks, now believed to be a large herbivore; a Muttaburrasaurus or similar.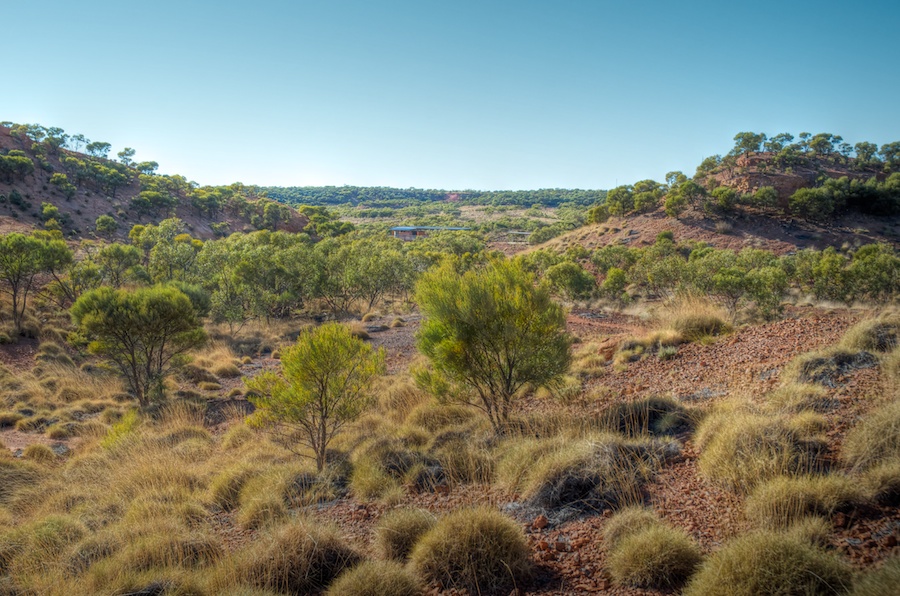 Lark Quarry Conservation Park, the site of the only dinosaur stampede discovered (so far) in the world, is about 110km (70 miles) south-west of Winton.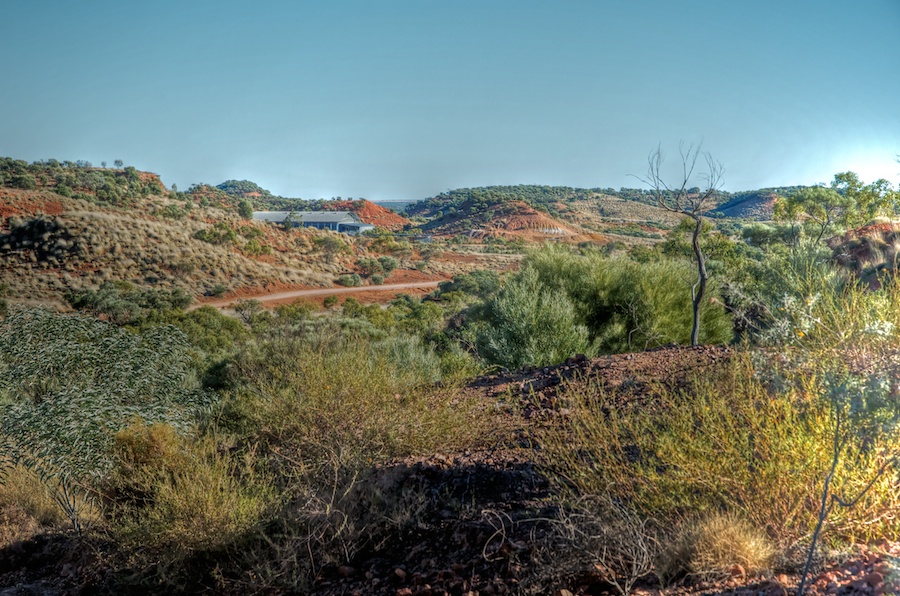 Thousands of fossilised footprints are left in testimony to the chaos on the banks of the lake nearly 100 million years ago.