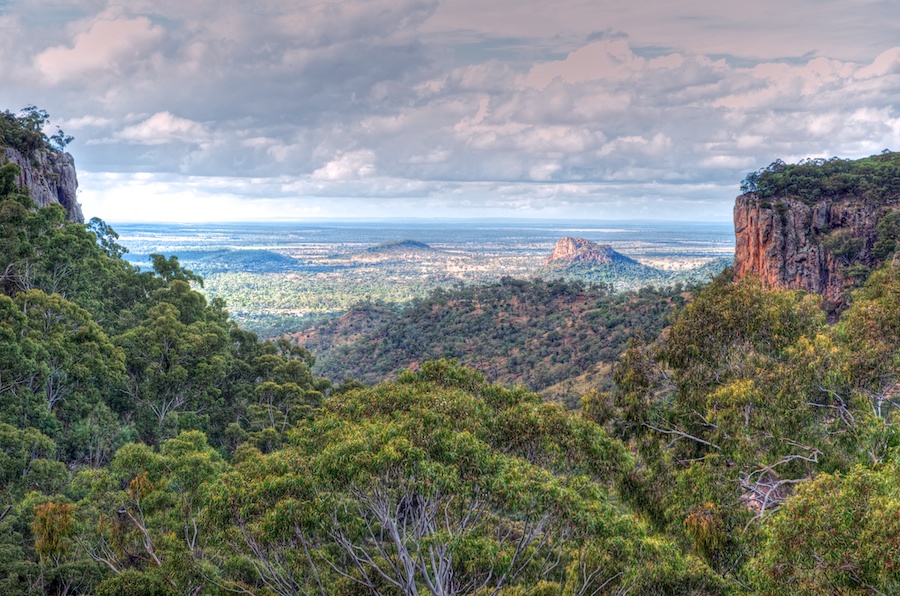 A couple of views of the area around Mount Zamia which sits adjacent to Springsure, Queensland.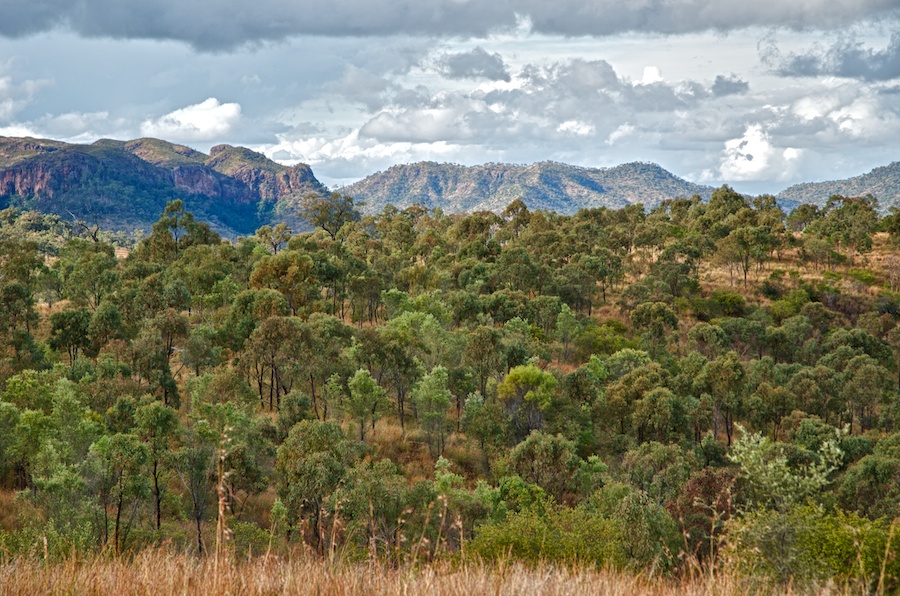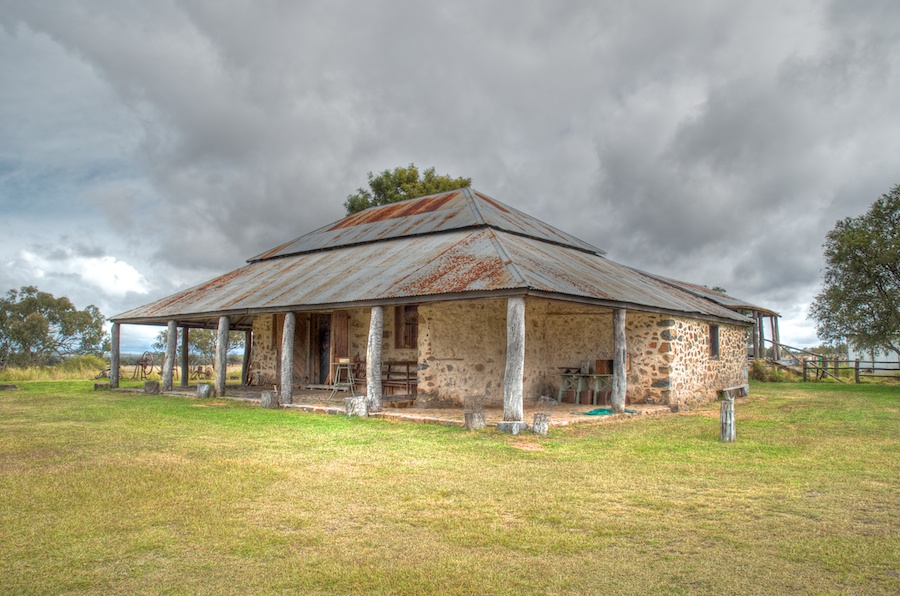 In 1861 Aborigines killed white settlers at Cullin-la-ringo; in return police and white settlers massacred aborigines. This building was built the following year and was intended to be, and used as, a storehouse for foodstuffs and other supplies. Whether it was also intended to be a fortified building from the outset is unknown. In any case, it has become to be known as the Old Rainworth Fort.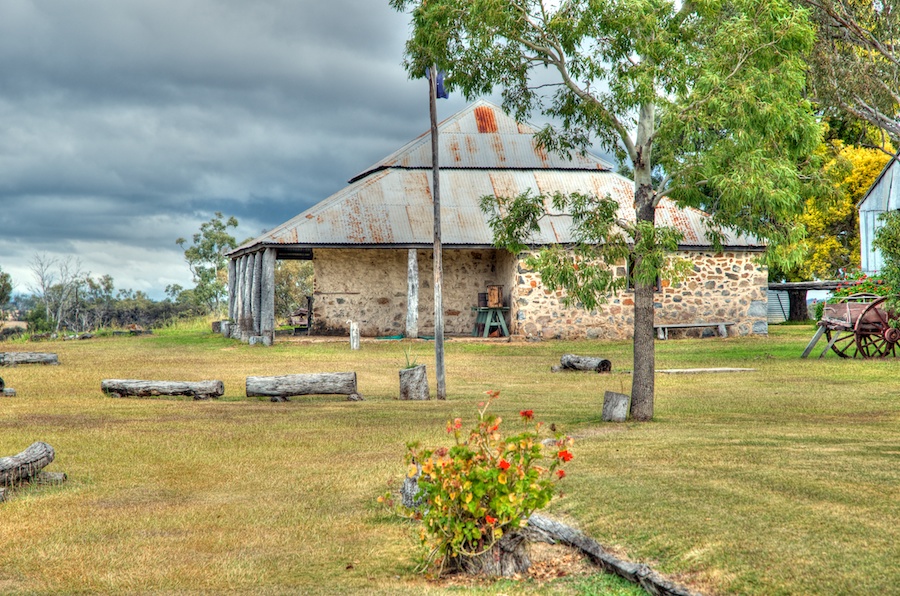 A side view of the building.
We're in Springsure, Queensland, (population ca. 800), for a couple of nights. It's an opportunity to take a closer look at the community.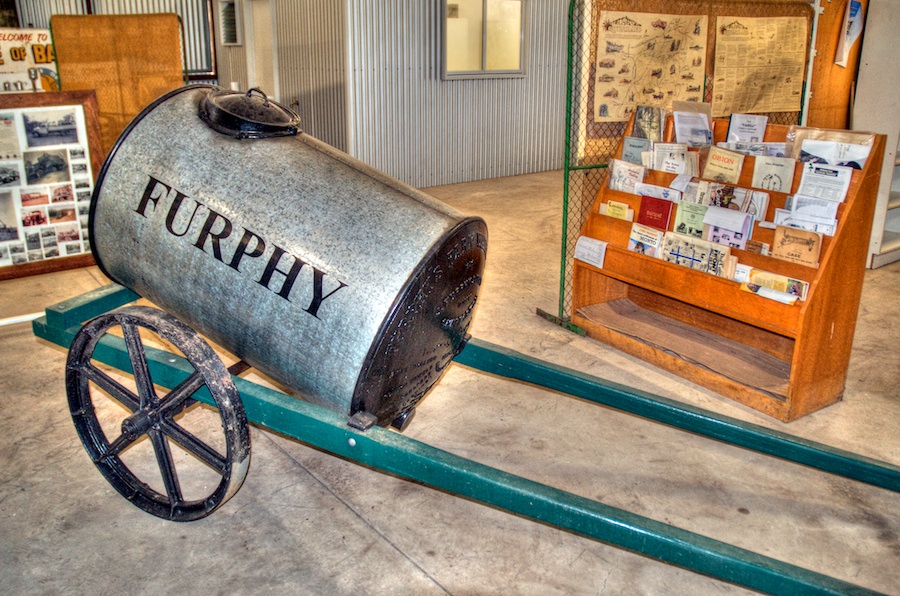 In Australian slang, something's "a furphy" if it's incorrect or misleading. The original Furphy, though, is a water cart made by a company started by John Furphy in the latter half of the 19th century in Victoria.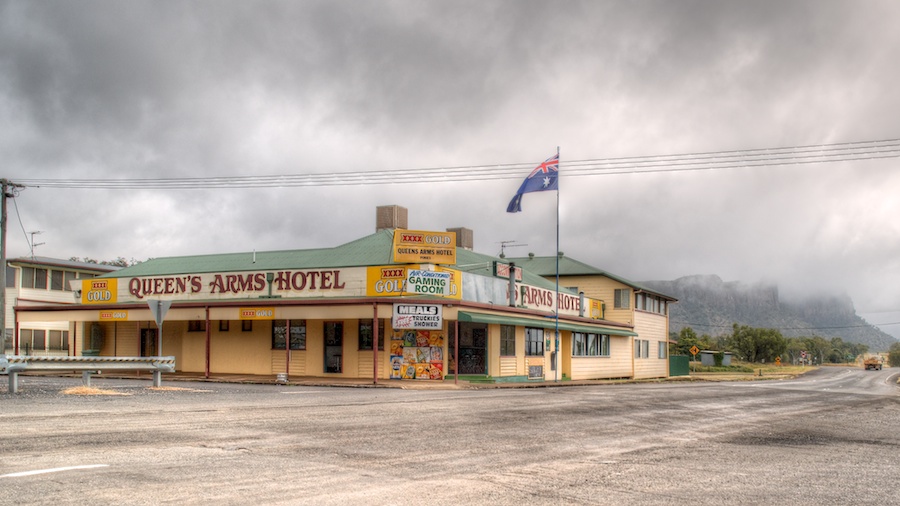 The Queen's Arms Hotel where were excellent evening meals are served.
… and, of course, a mandatory photograph of a double road-train.