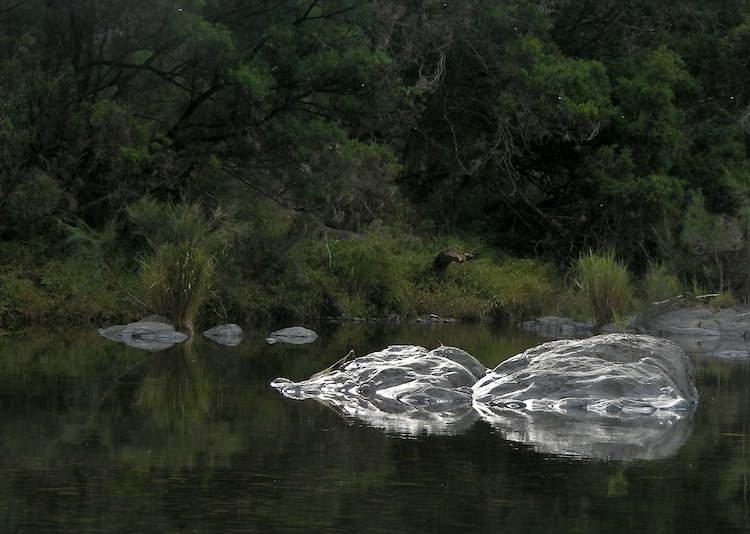 The light gives an almost surreal feel to the water-worn rocks.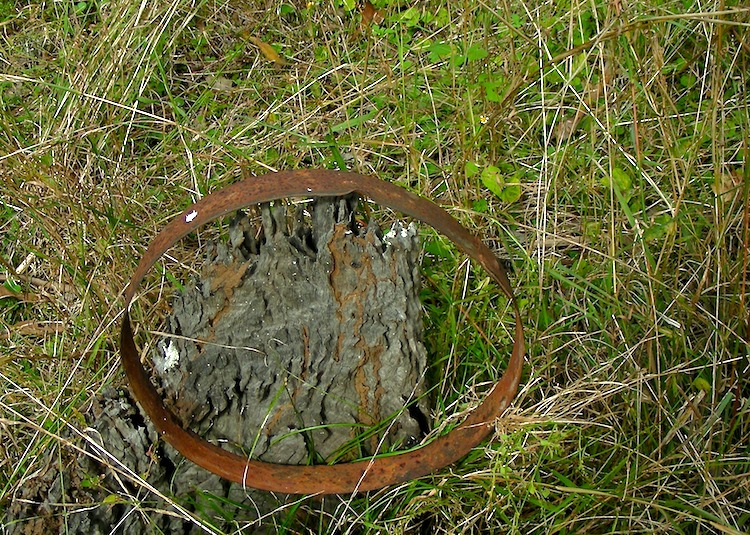 An old plan of the holding indicated that there may have been a hut near the Green Gully cattle yards. The grass was too long to let us find any remnants, if they exist at all, but we did find this old barrel hoop. Was it used in a hut, or was it at the site of a more temporary camp site (used when working with the cattle).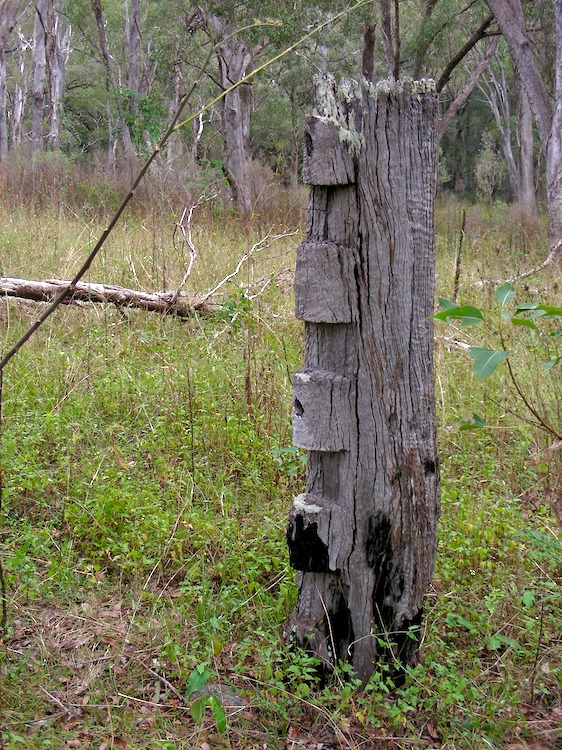 This post seems to be the only remnant of a set of cattle yards, dating back to the 19th century, near Green Gully Creek, near where it joins the Apsley River. The base of the post indicates that it's seen one or more bushfires, but has survived. No other posts survive – so why did this one make it? Perhaps it's a more recent (50-70 years?) post that replaced a burnt out or rotted post.