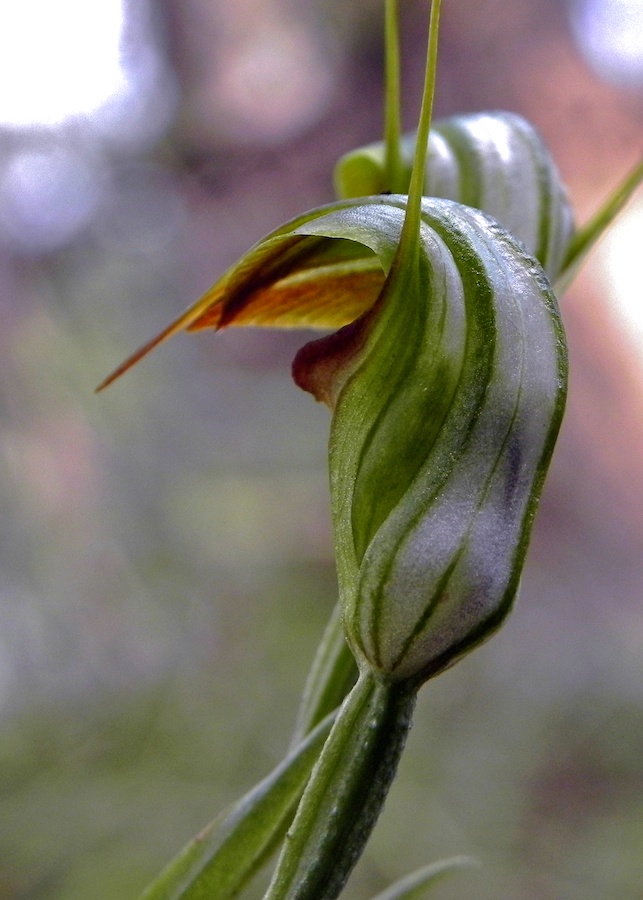 The final image from the trip to Oven Camp is that of an autumn flowering greenhood orchid.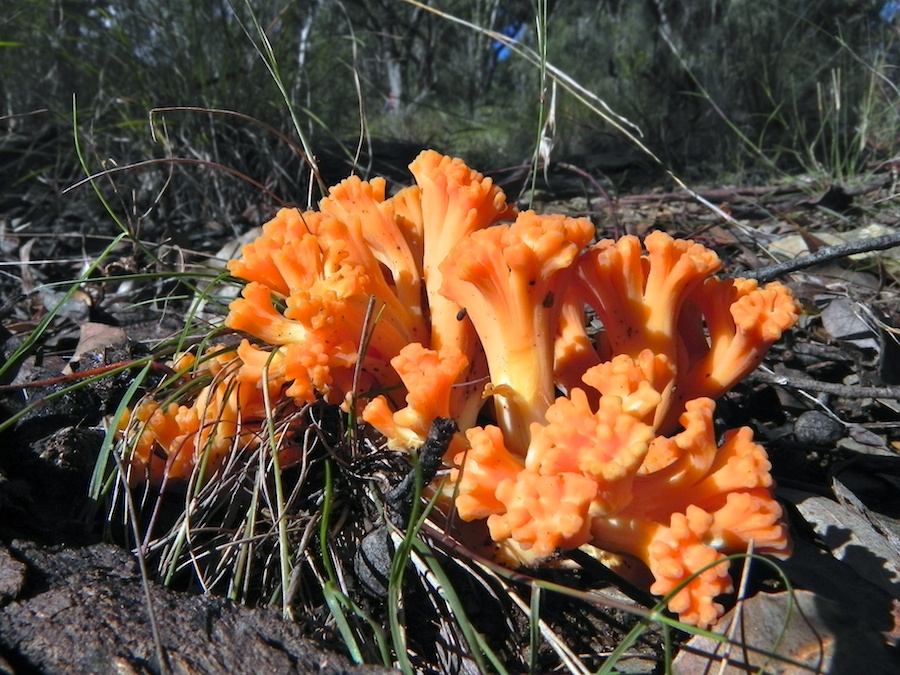 Some colourful coral fungus at the side of the track on the way back up from Oven Camp.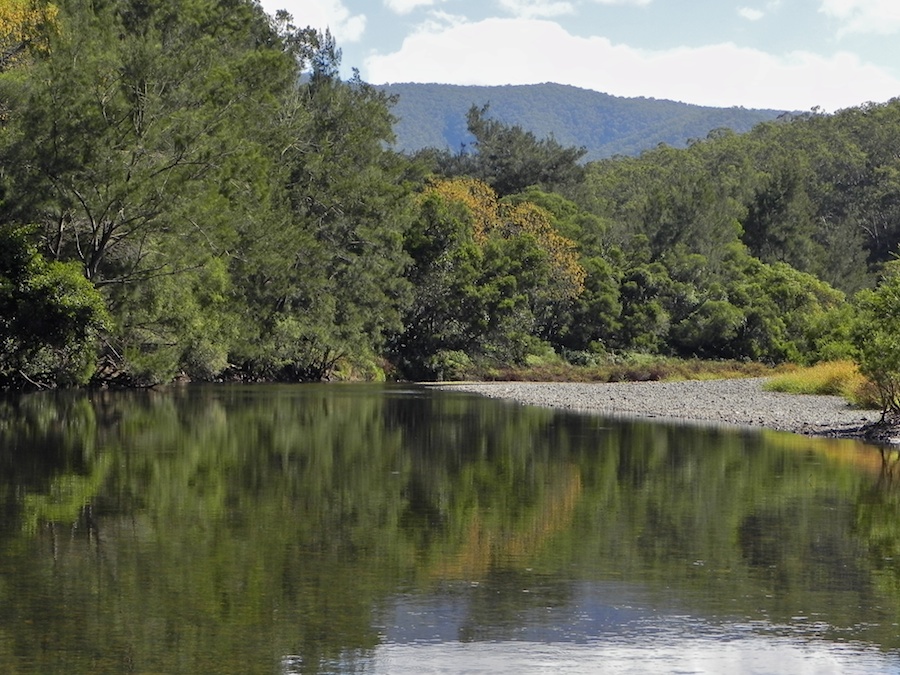 Having wandered around Oven Camp for long enough, it's time to head for home. First, a last look upstream (from mid-stream in the Macleay River).