Tag Archives:
outback2007

Not quite a garden rockery, but perhaps a garden on a rock? Atop Mt. Oxley, Bourke.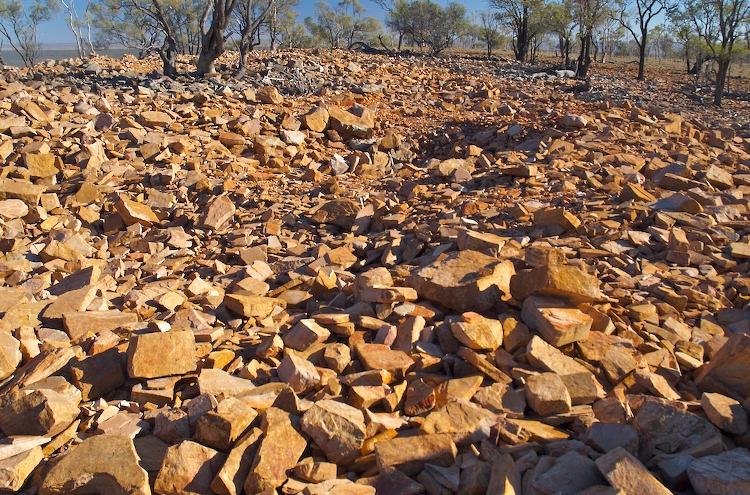 Mt. Oxley has its own surprise for us. The top of the hill is pitted with small craters. Clusters of depressions of various ages, as evidenced by the various degrees of weathering, are scattered around the hill-top. The locals pass these off as "mysterious" in nature. A more scientific paper [PDF, 350k, p.2, para. 3-5] suggests that these depressions are, more than likely, aboriginal quarry sites used to source grinding stones which were used in trade.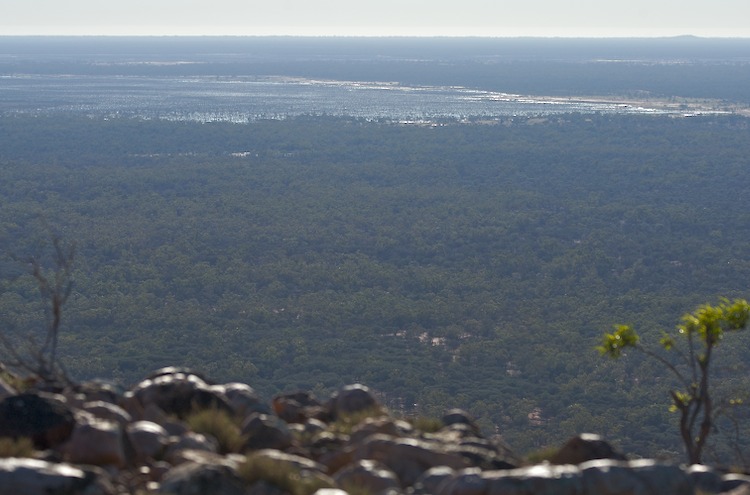 Bourke sits on the edge of the outback. The terrain is mostly flat but here and there sit pimples on the landscape. One such pimple is Mt. Oxley – some 40 km from Bourke. This is a view looking down from Mt. Oxley.