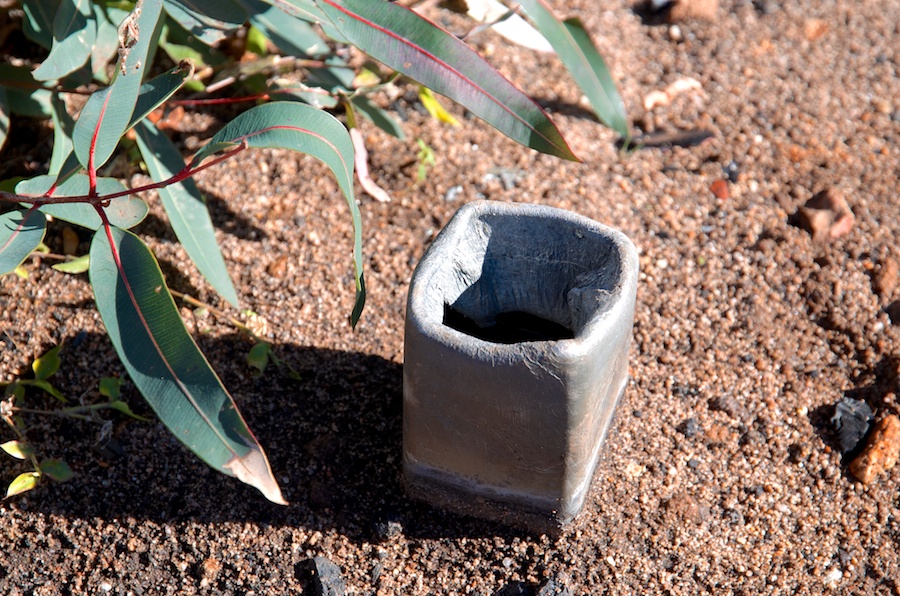 The bushfire a year ago at the Warrumbungles was so hot that metal posts melted.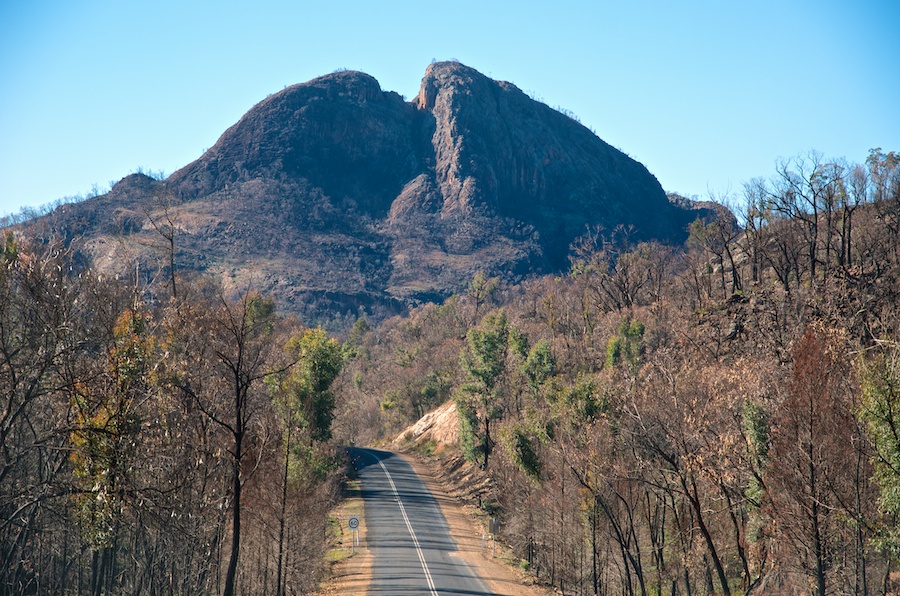 A major bushfire destroyed over 80% of Warrumbungle National Park about a year ago. Our journey east, back to Armidale, passes through the park giving us an opportunity to view the ferocity of the fire for ourselves.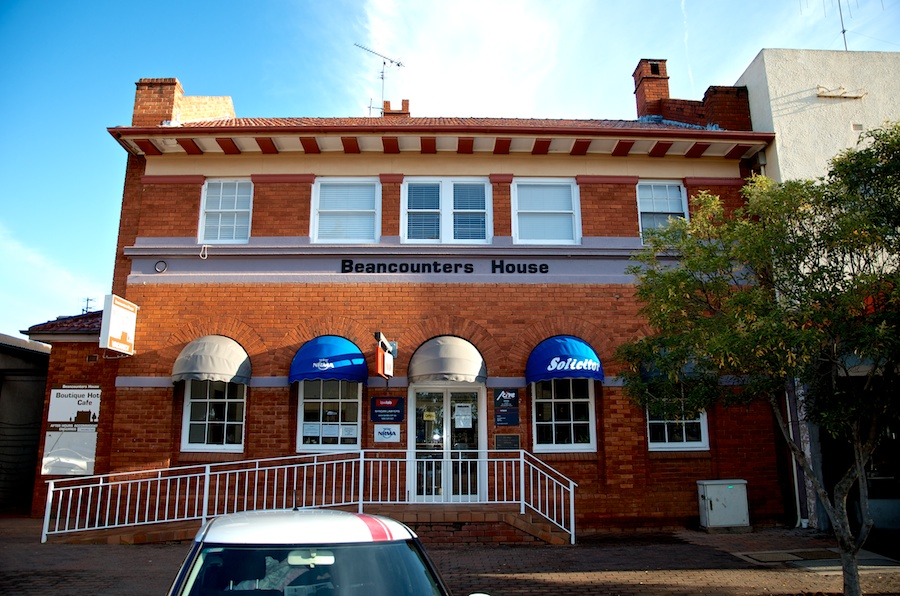 In Nyngan now, and with the name "Beancounters House" you'd expect to find an Accountant in this building – but no. (It used to be a bank but is now a Café and Boutique Hotel).