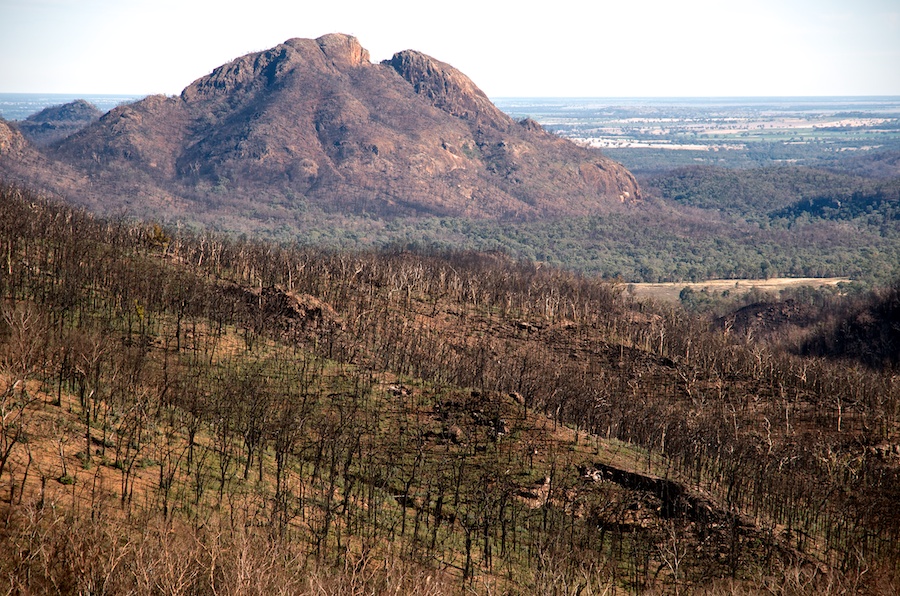 A view of the fire's aftermath, and looking west past the Warrumbungle range out onto the plains.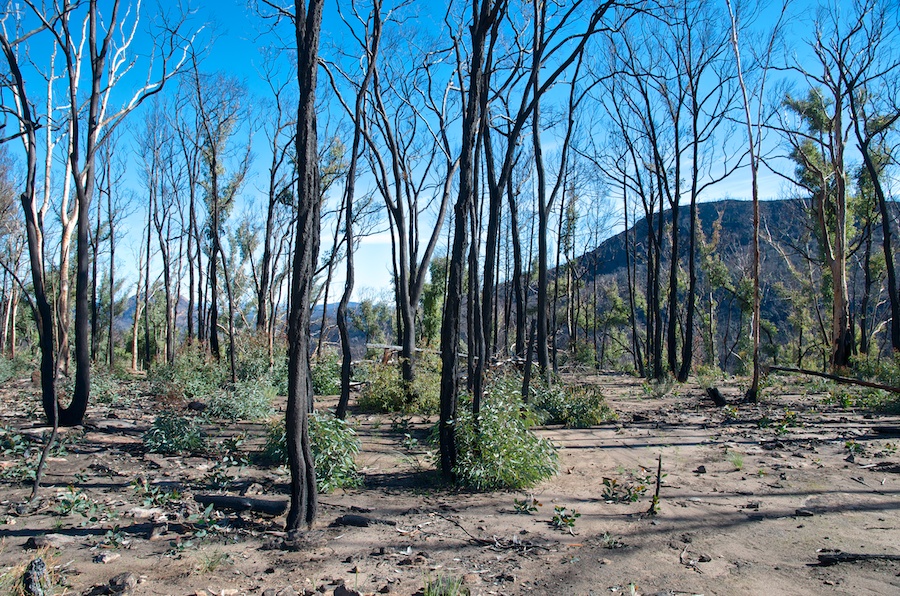 After such an intense fire all that's left is charcoal – and then the regrowth signals the return of life.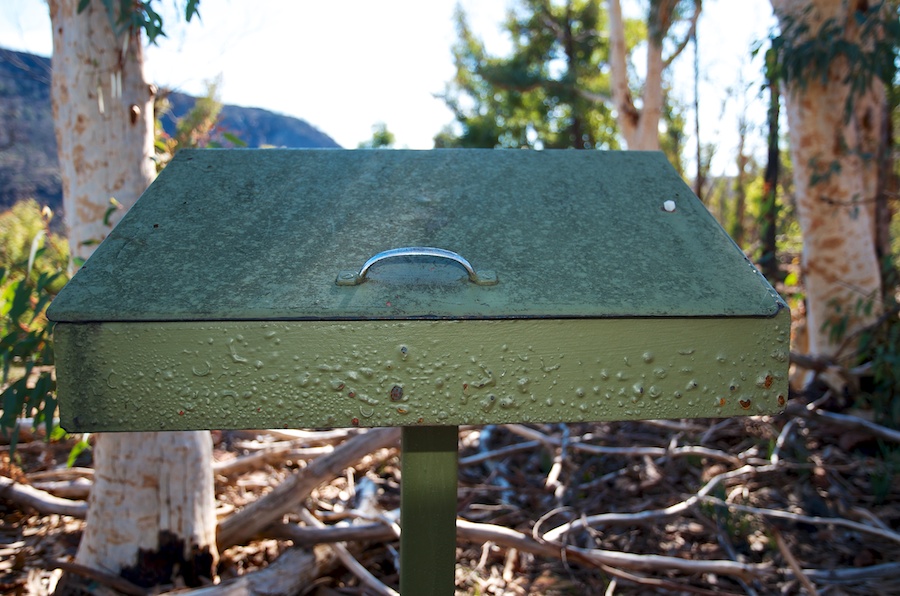 If somebody tells you that something was 'blistering hot', here's an example of what the heat of the bushfire in Warrumbungle National Park did nearly a year ago.