Tag Archives:
north sydney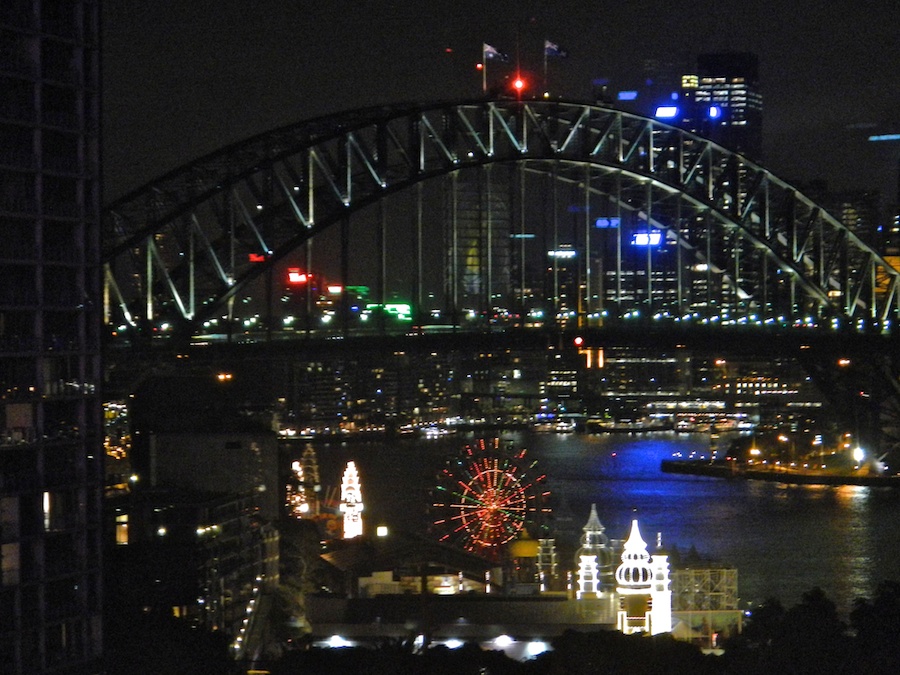 A nighttime view of the previous scene.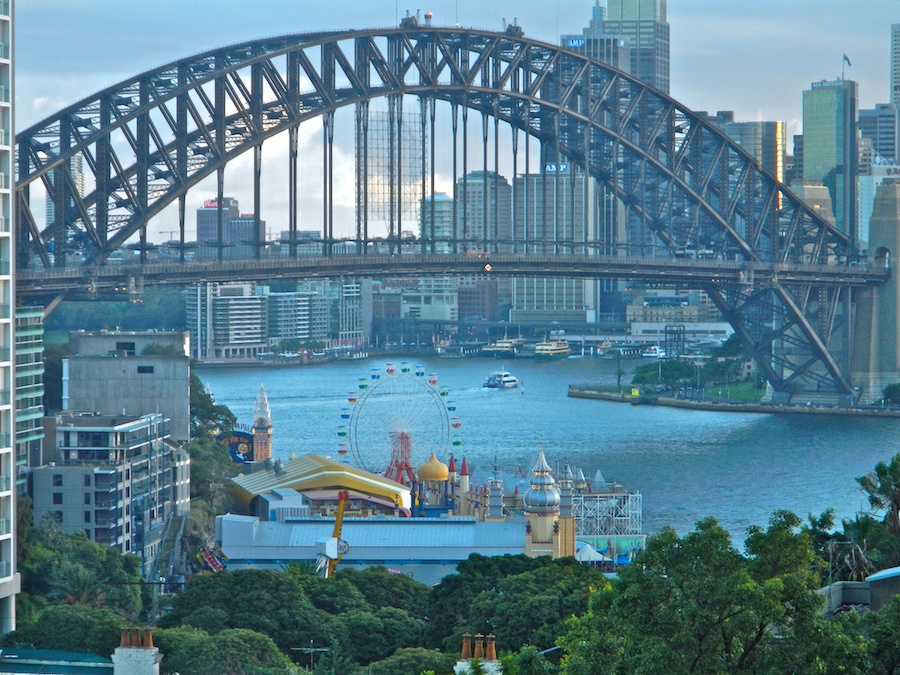 Early evening approaches, the sun sets, the light turns to flat gray.
Three of Sydney's icons: Luna Park in the foreground, the Sydney Harbour Bridge in the middle ground, and Circular Quay to the rear behind the bridge.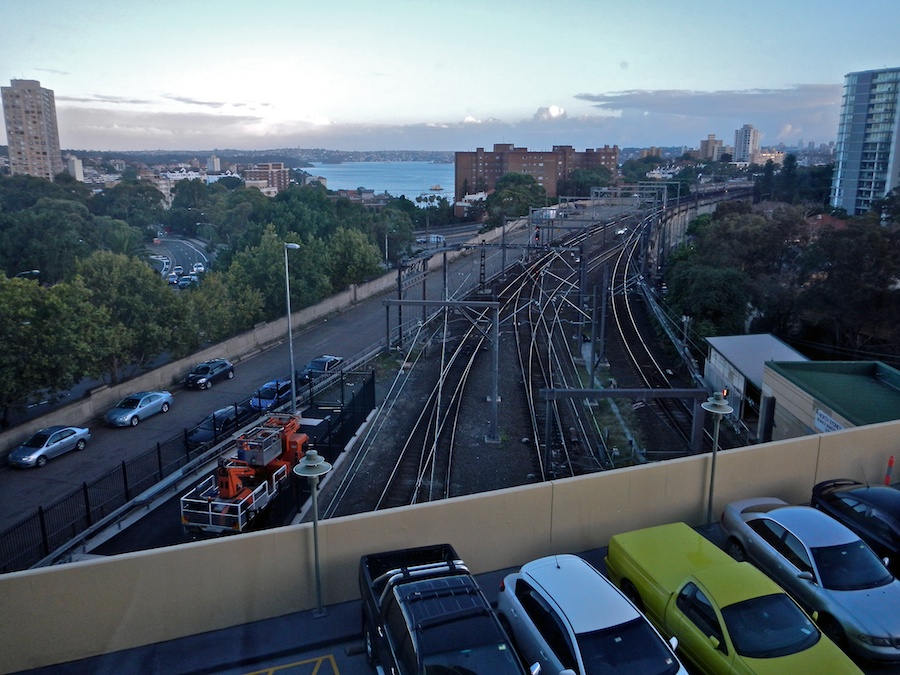 On a business trip to Sydney I booked into a hotel, sight unseen. This was the view I got at sunset.
… and the room vibrated as trains passed underneath the hotel!