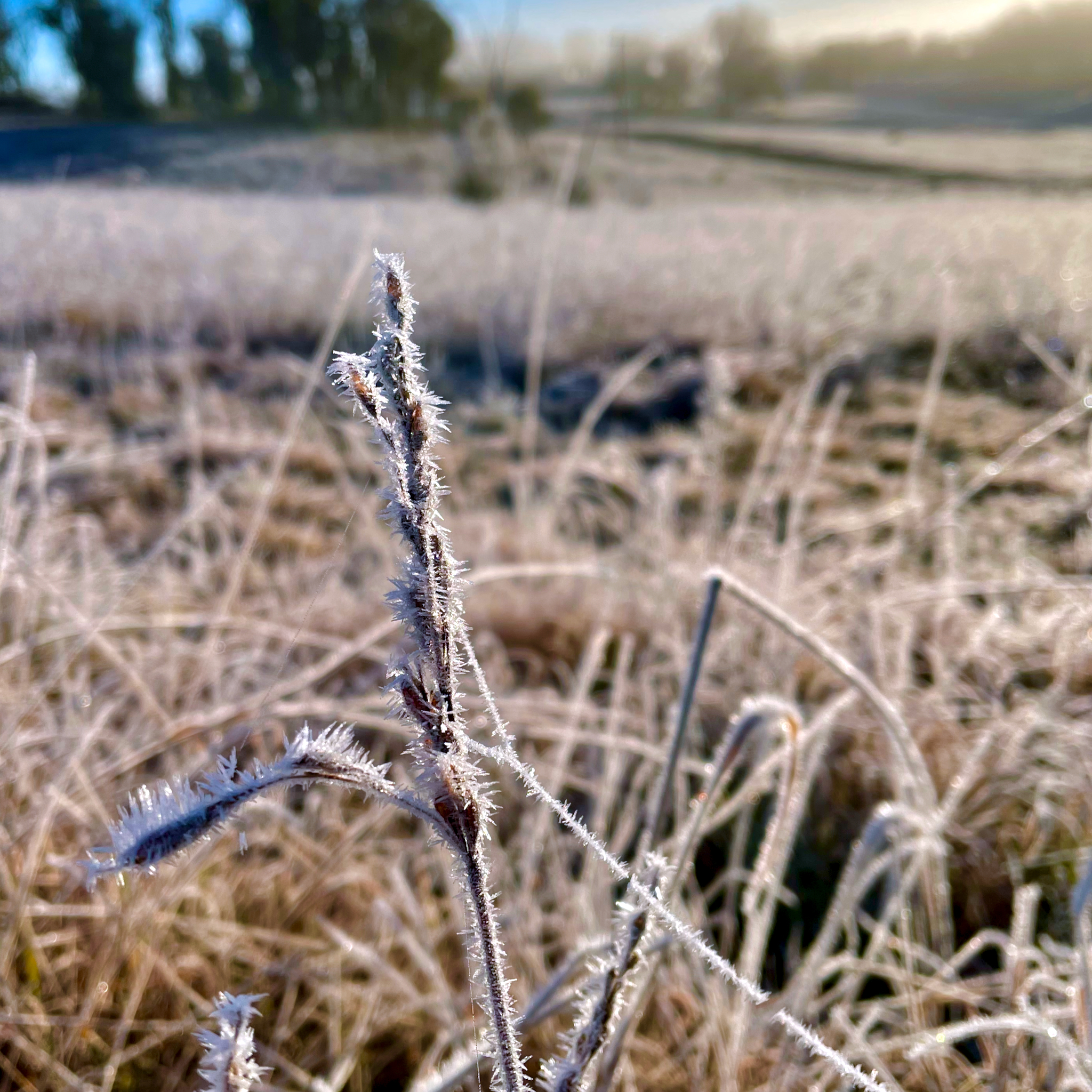 A cold start to winter with hoar frost growing on dead grass stalk.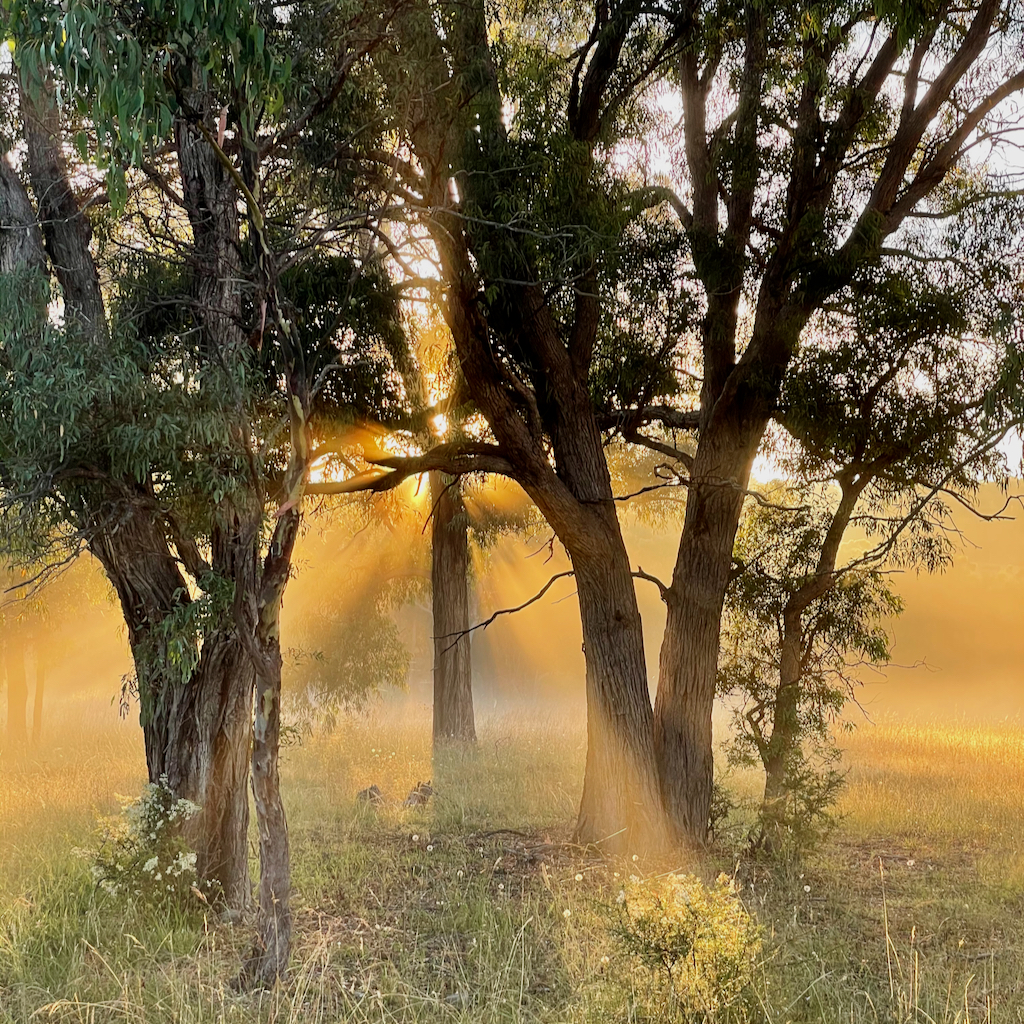 The Golden Hour is a special time for photographers. An otherwise potentially-bland scene can become much more vibrant. This is a #shotOniPhone image taken on my morning walk with the dogs.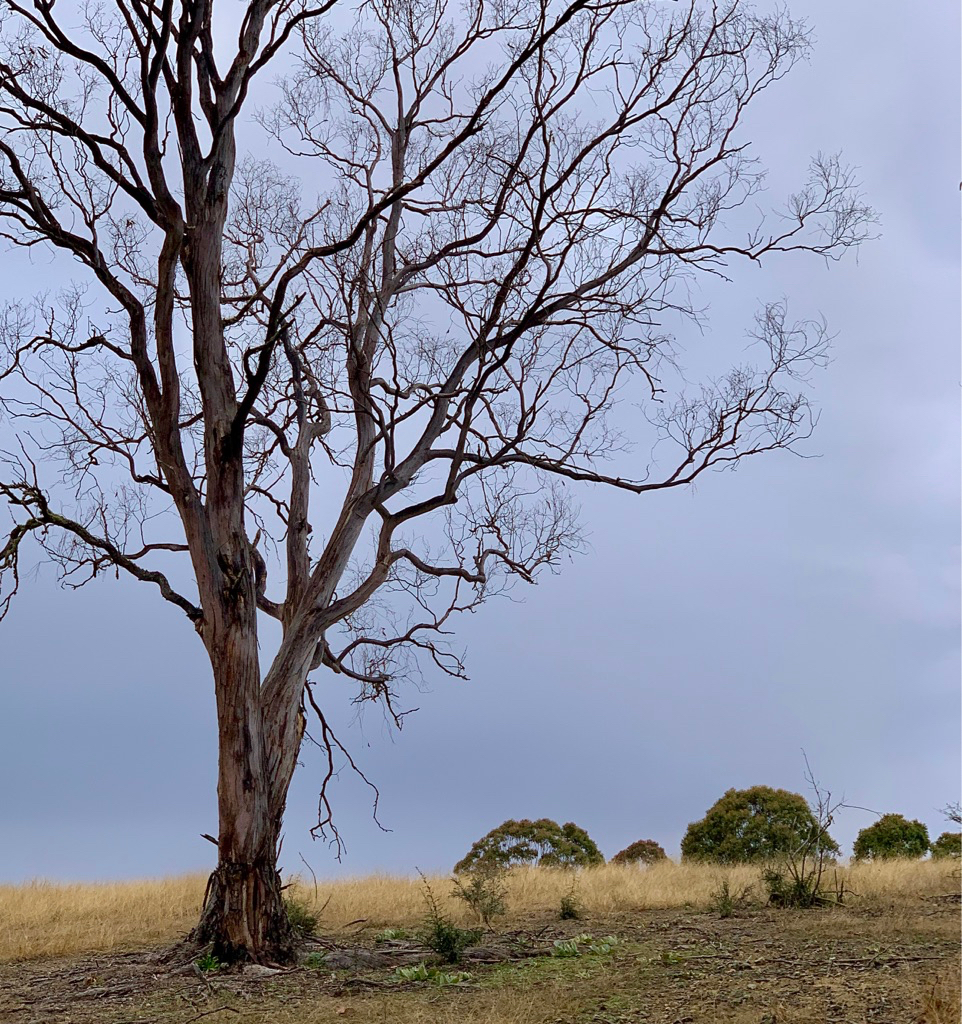 A casualty of the drought that we suffered in 2018/2019. While this tree didn't survive many of its neighbours did.