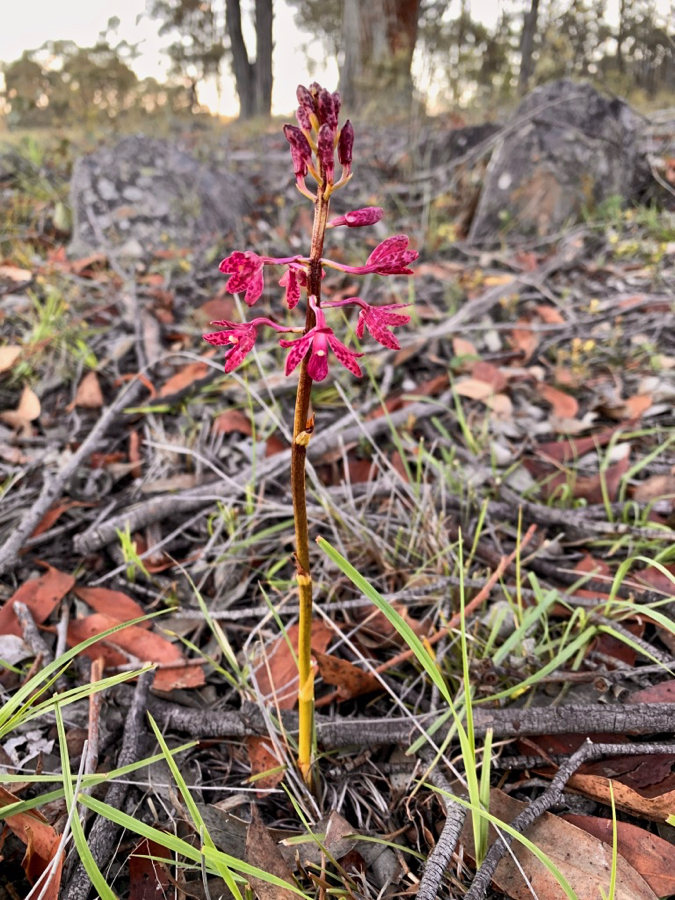 Tens of Dipodium sp. orchids are, or have been, in flower around the property in the past few weeks.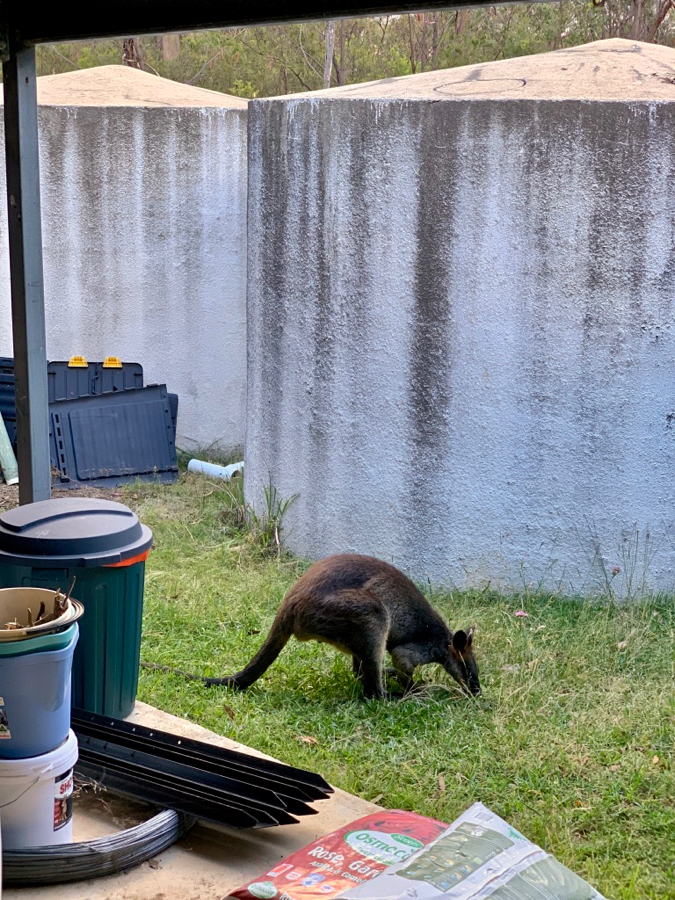 The old swamp wallaby who lives around the property went to the back of the house to sample the green grass next to the water tanks. Fearless as always.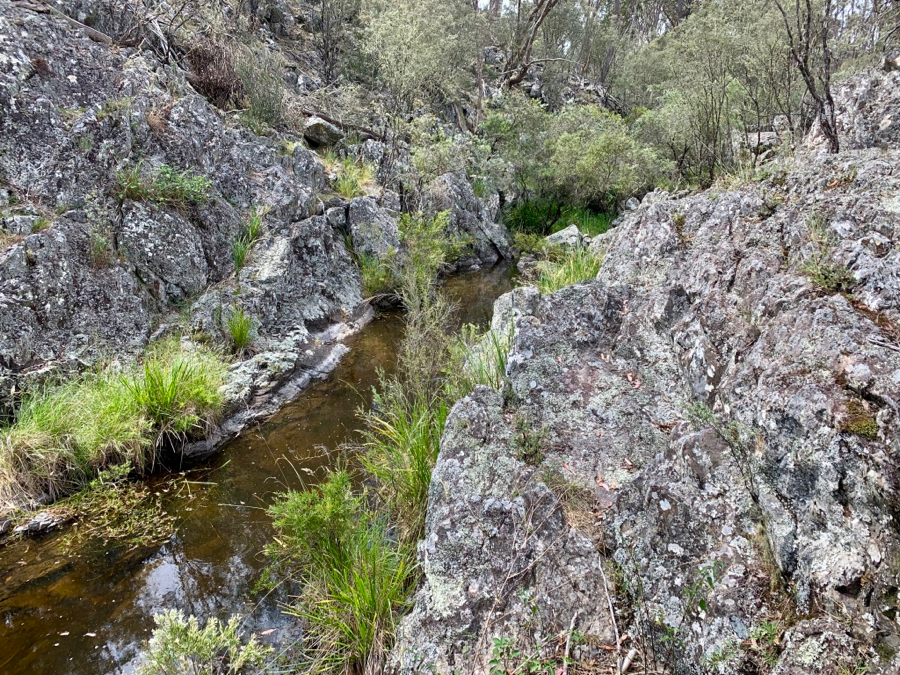 Our property is not all undulating grass- and woodland. It transforms to become a mini-gorge with a small creek flowing through it. There's hardly any flow in the creek at the moment given the drought of the past few years.