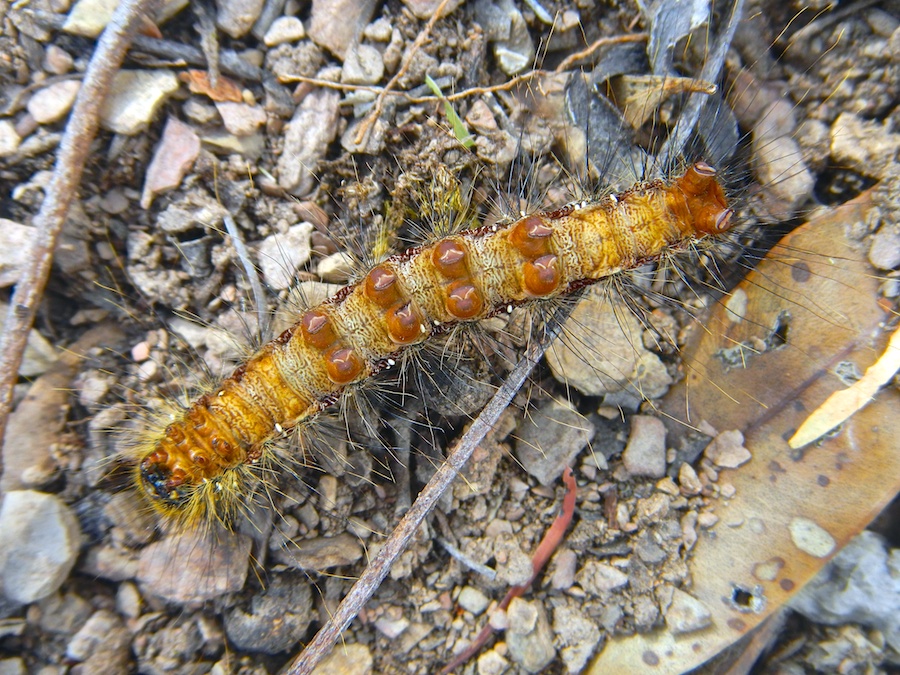 I wonder if birds find this ticklish when swallowed? 🙂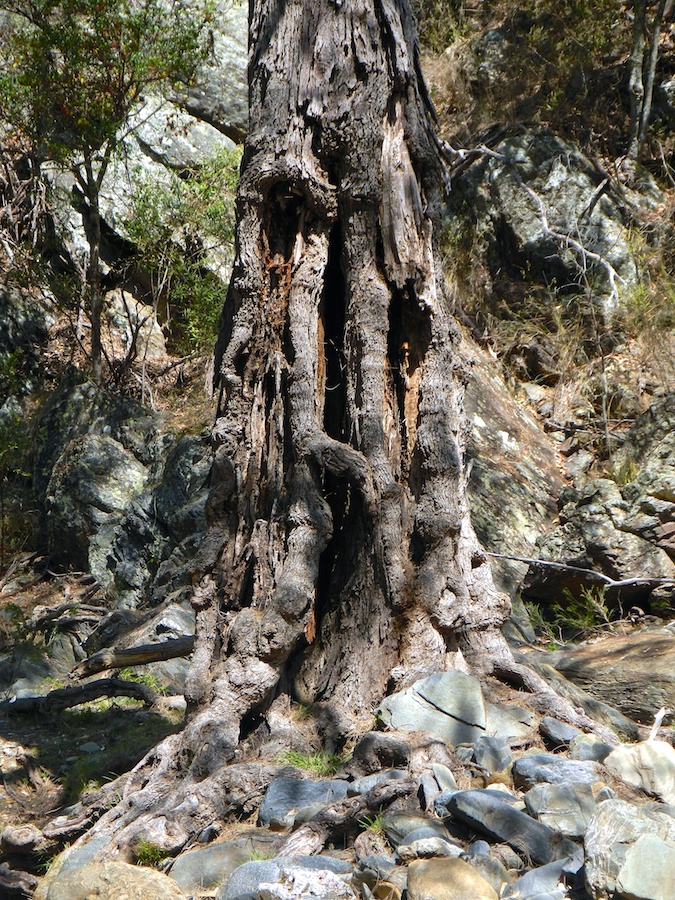 Given its gnarledness, this old tree in the middle of a side creek, near Blue Mountain Creek, must be regularly hit by debris during floods.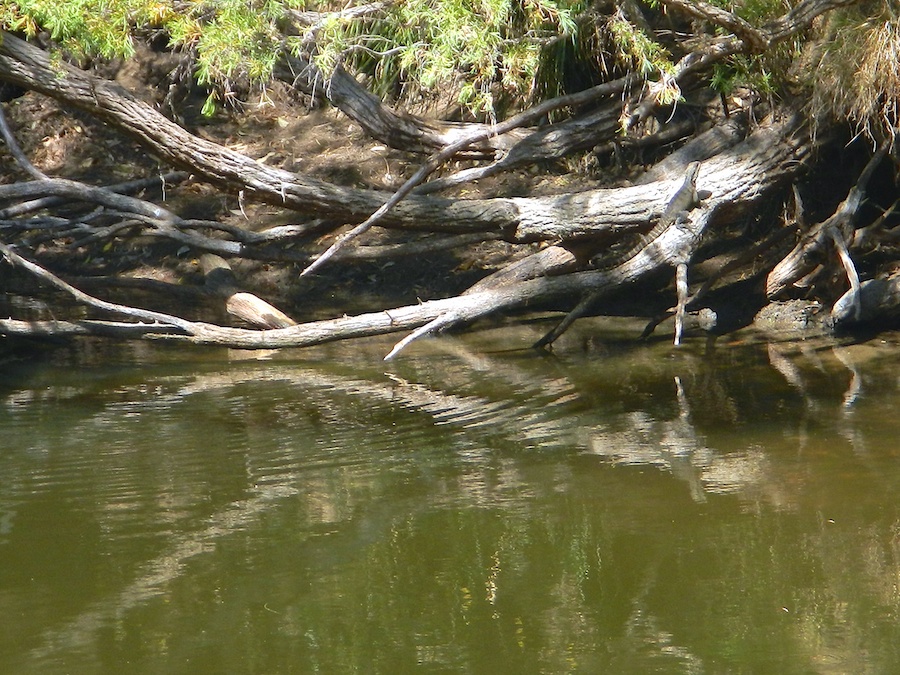 We come to a pool along the otherwise dry Blue Mountain Creek and find that We Are Not Alone. Spot the Goanna. The 2m long specimen is in the centre of the top right quadrant.