Archive of posts tagged hillgrove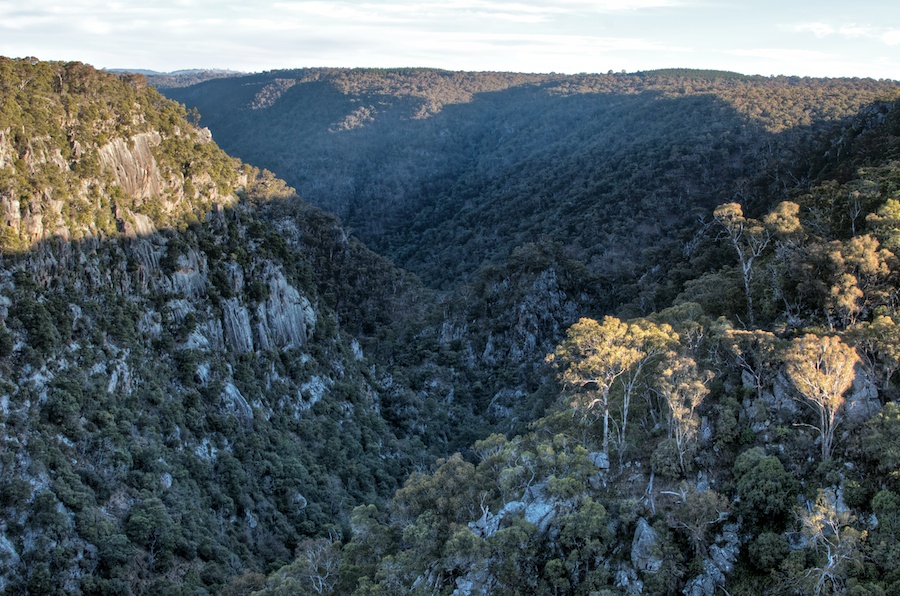 Looking down Baker's Creek gorge, with Bakers Creek Falls out of frame on the right.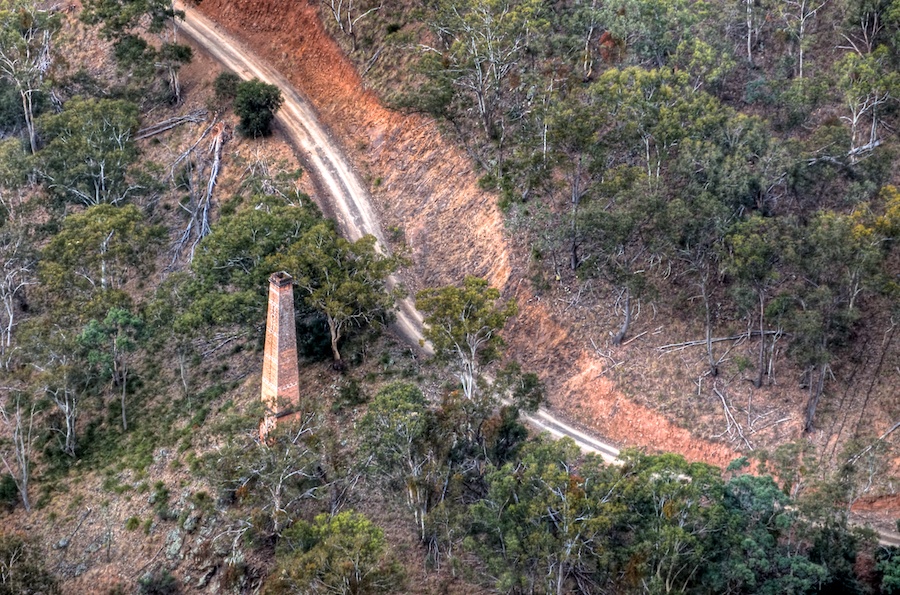 More leftovers from the mining age.
I'm looking down from one side of the escarpment into the Baker's Creek gorge, from a height of 500 to 600 metres (1600 to 2000 feet) above the creek, with a zoom lens – hence the bird's eye view. On the bottom right hand corner of the image, we can see the remains of one of the tram lines that were once used to haul ore (and people and supplies) in or out of the gorge with steam driven winches.