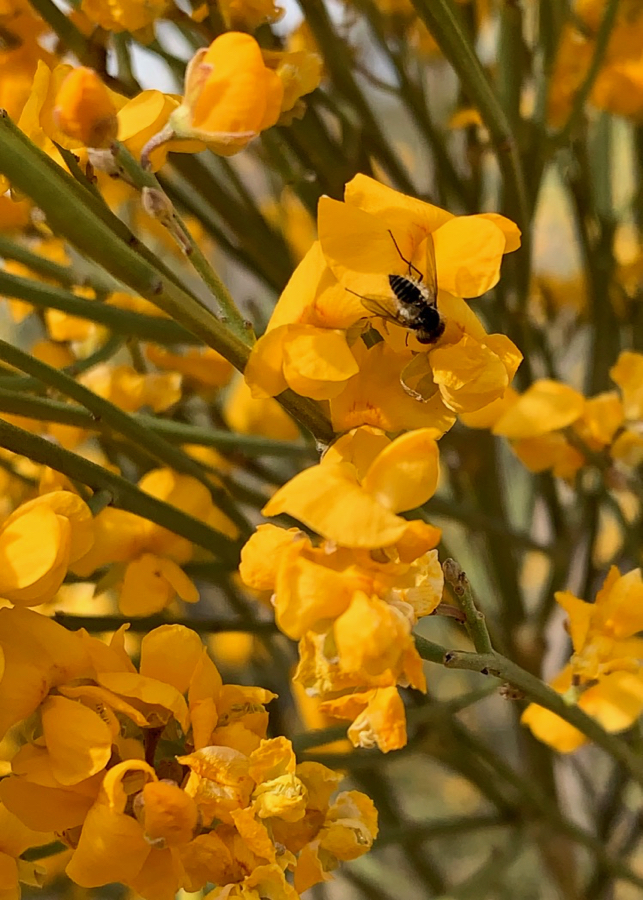 A closeup of the Dogwood in flower – and a pollinator.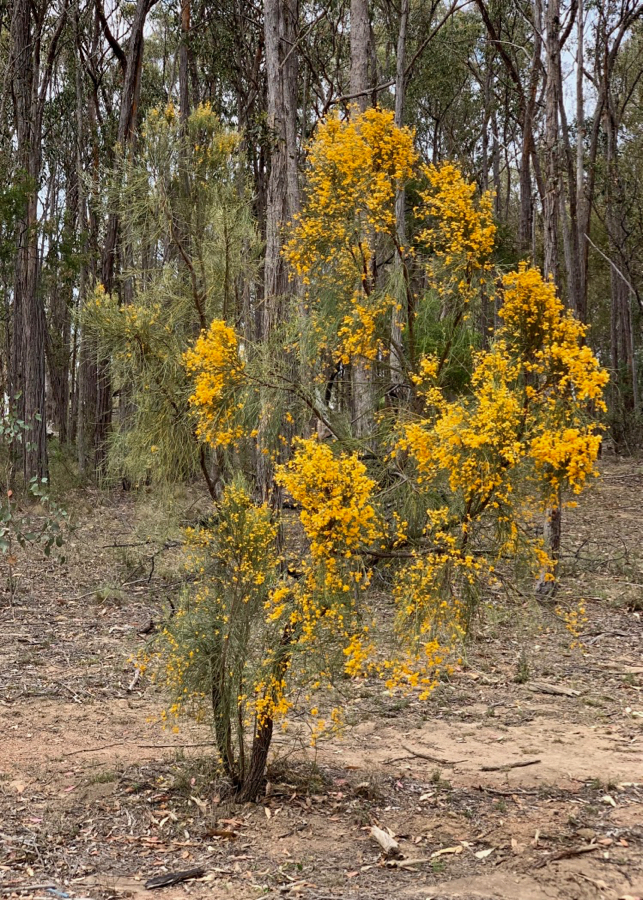 There are several patches of Dogwood (Jacksonia scoparia) around the property and they become a splendid mass of colour when in flower. It's a member of the pea family – Fabaceae.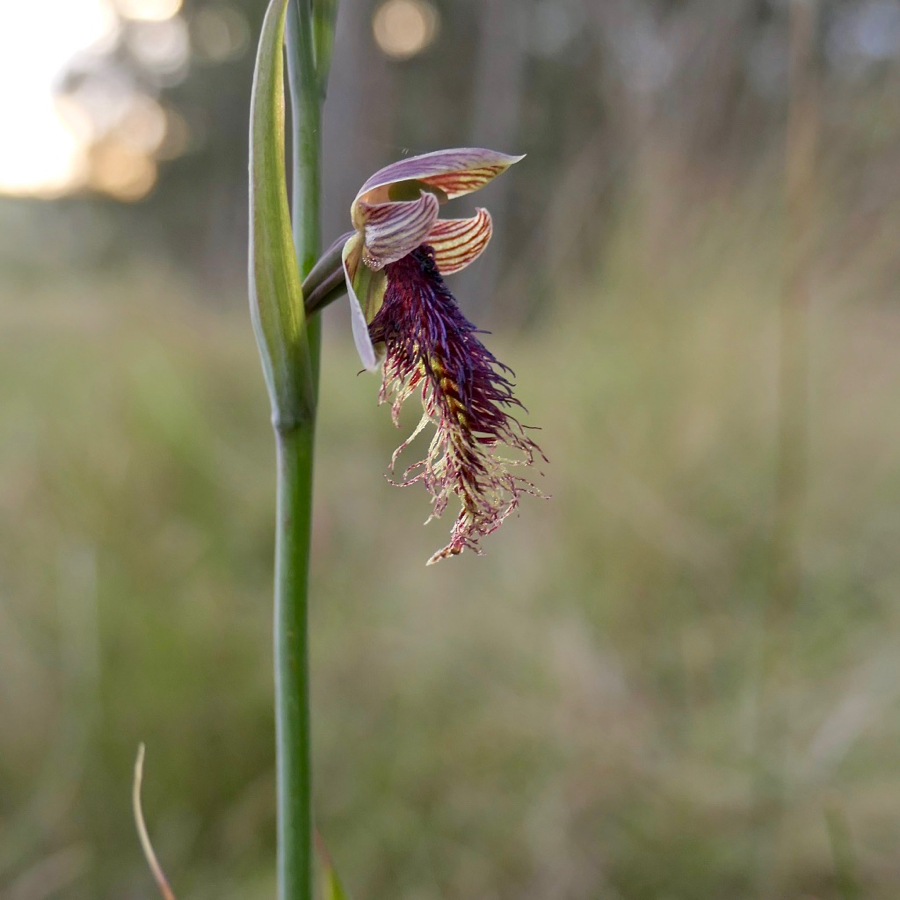 I first saw Beard Orchids on the property two years ago – about half a dozen of them in the one patch. I didn't see any last year but this year saw two specimens in the same location.