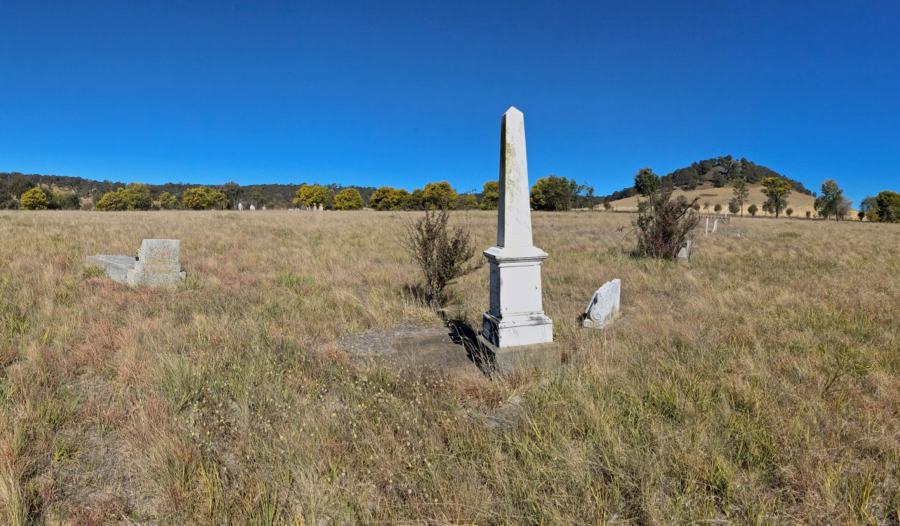 Some 40 km (24 miles) north of my home lies Aberfoyle – a locale rather than a village. It's a lonely spot with no sign of habitation in the immediate vicinity of the cemetery. A century ago, though, there may have been a small community here. Something for me to research.
The above photograph shows the sparseness of the cemetery today – there may at one time have been some wooden grave markers, though now rotted away.
A curiosity here is the stone marker of the grave of a woman born in the USA (photo below). What is her tale I wonder.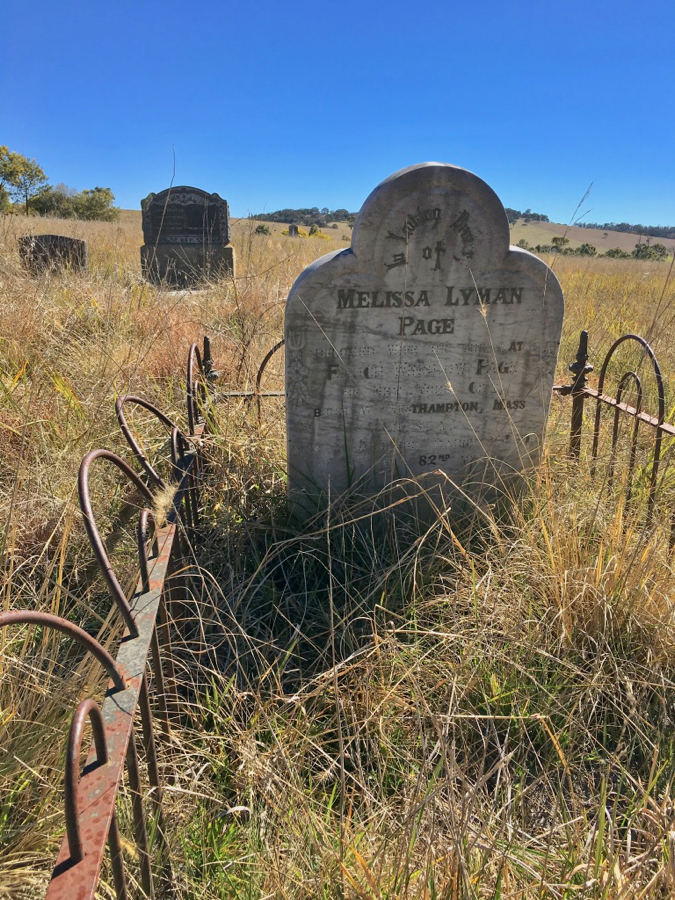 The inscription reads:
In Loving Memory of
Melissa Lyman Page
Beloved Wife of the Late
Enoch Winslow Page
of New York City
Born at Westhampton, Mass.
U.S.A.
Died at Aberfoil March 31, 1901
in her 82nd Year
Her obituary in the Armidale Chronicle of April 3, 1901, reads:
"Obituary. — A very old and esteemed resi-
dent of New England died on Sunday last,
when Mrs. Melissa Lyman Page, wife of the
late Mr. Enoch W. Page, of New York City,
passed away to her rest at the home of her
daughter, Mrs. J. C. Tregear, of Glen Nevis,
in the Aberfoyle district. The deceased lady
had attained the advanced age of 82 years,
and was beloved by a wide circle of acquaint-
ances in the locality to which she belonged."
Some old newspaper articles that refer to Aberfoyle can be found on another of my blogs here.
The cemetery was dedicated on October 19, 1894 and the various denominations are segregated thusly: