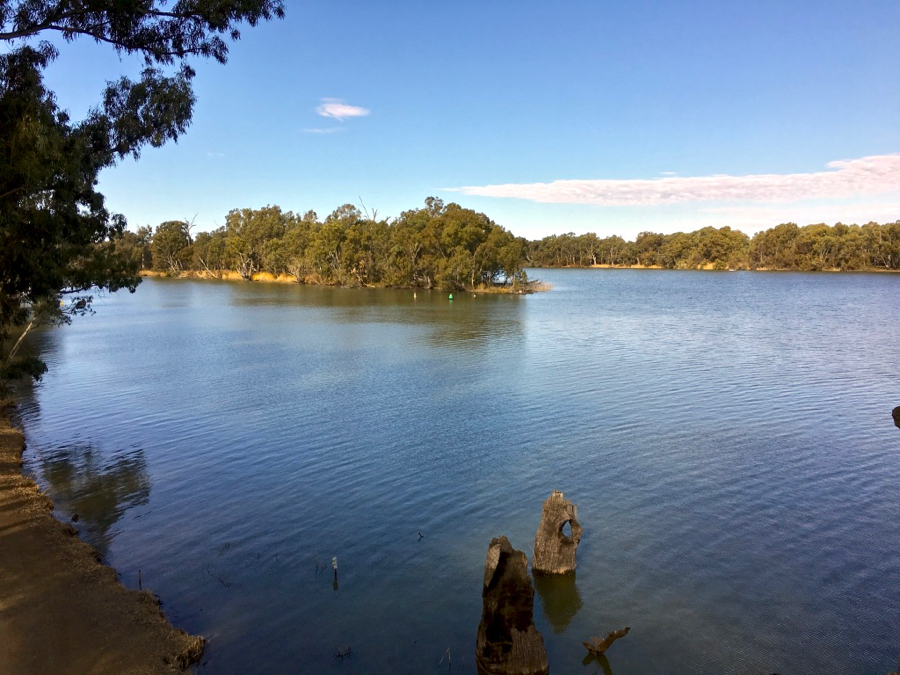 A quick 12-day, 4000 km (2500 mile) round trip to northern Victoria saw us visit many rural towns whose economies seem to be quite healthy when compared to many in rural New South Wales.
This photograph is of the confluence of two of Australia's major rivers – the Darling (left of centre), and the Murray (right of centre).
The Murray is around 2400 km (1500 miles) in length, and the Darling travels 1500 km (950 miles) before joining the Murray here as shown in the photograph at Wentworth, on the New South Wales side of the Victoria / New South Wales border.