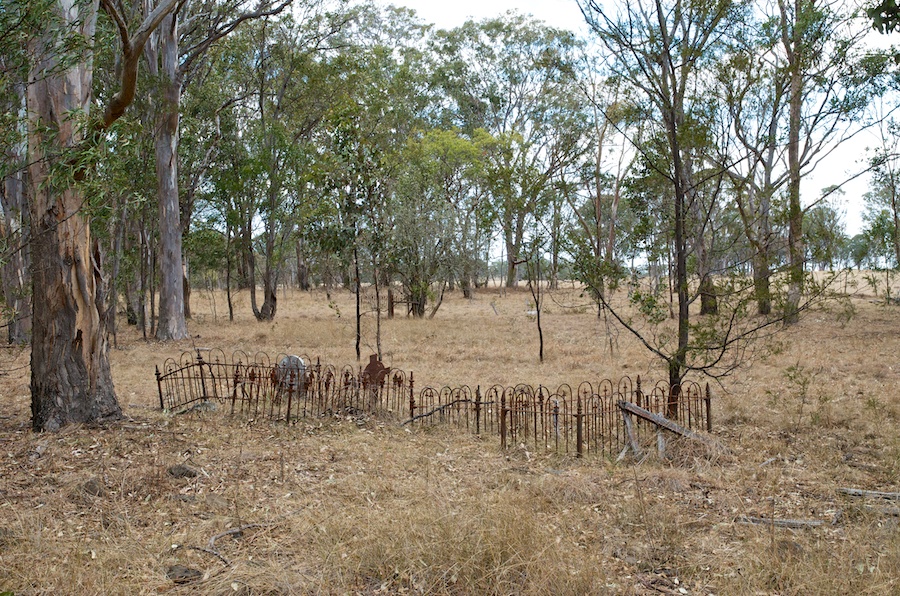 These two photographs of a group of four graves from different viewpoints illustrates the cemetery's return to nature. It's not maintained – not that there's anything left to be maintained in any case.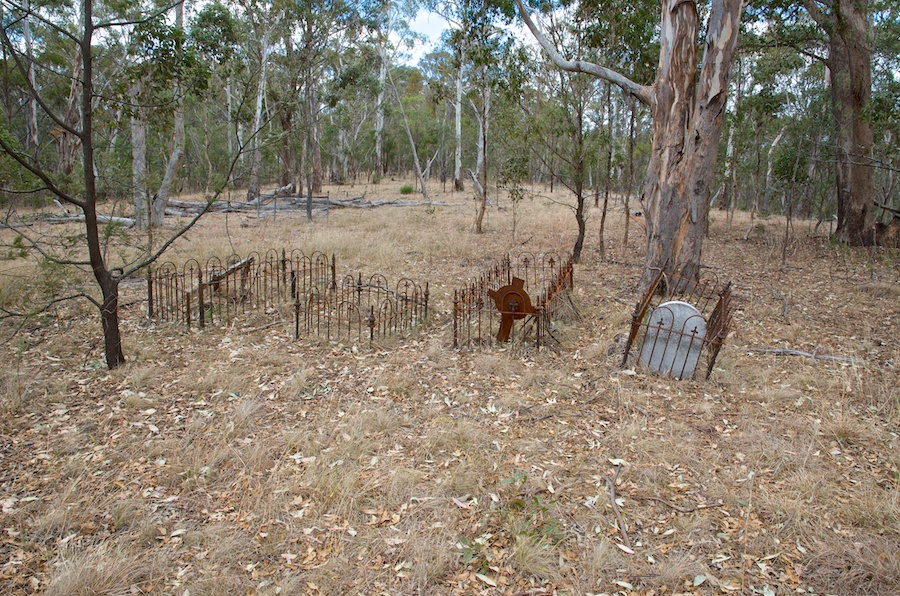 It's certainly an isolated and peaceful spot – you have to know where the cemetery is before you can make the trek to visit. There are no roads, tracks or paths leading to it. It's definitely situated in what you would call "a bush setting".
The last burial here would have to have been over 80 years ago (if not longer).