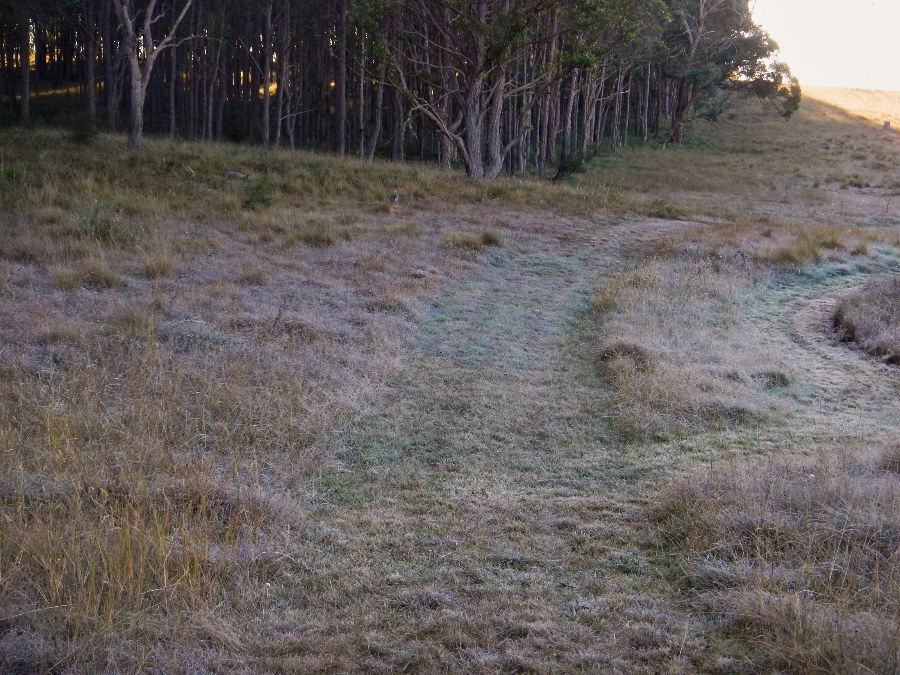 I was reminded of the insulative property of wool this morning as the dogs and I passed a mob of sheep at sunrise. The sheeps' backs and heads were covered with a liberal layer of frost.
It was -5°C (23°F) at the time.
This photo, taken some weeks ago, (sort of) illustrates the frost on the open ground versus no frost near the trees where the temperatures is a few degrees warmer (and so the kangaroos and wallabies congregate there on winter nights).