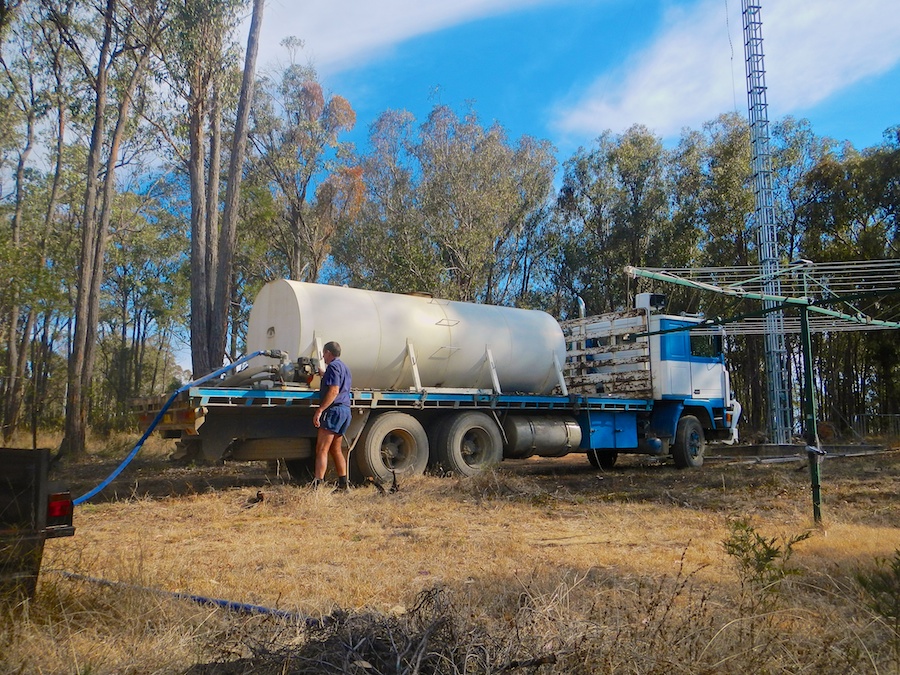 Living in a sparsely populated rural area means that there are no first-world facilities like water, sewage and garbage collection services in the vicinity. We have to manage those ourselves.
We had a three month period towards the end of last year where we saw almost no rain. Our water tanks which can store up to 55,000 litres (14,500 US gallons) were all but dry. This situation saw us having to buy water in to keep us going. Here's the water carrier delivering 12,000 litres (3,000 US gallons) to us. This cost us $120 (which is quite inexpensive all things considered).
12,000 litres would be enough to keep us in water for about 5 to 6 weeks. As it turned out we saw a return of the rain a week or so after this delivery and, given that we're in our storm season, the tanks have been full ever since.