Having turned back south at Marree because of road closures due to rain, we stopped off at Leigh Creek.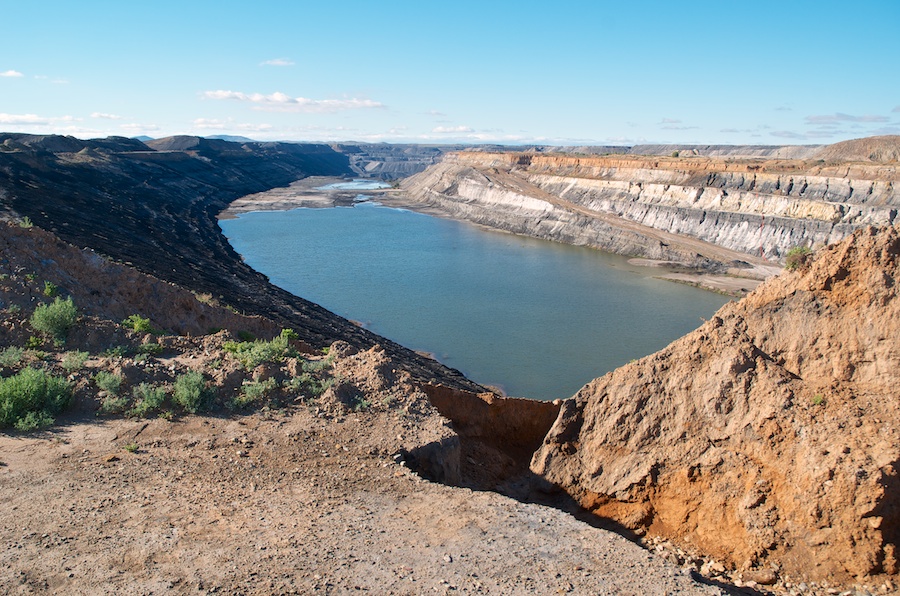 The massive hole in the ground that is the open cut coal mine.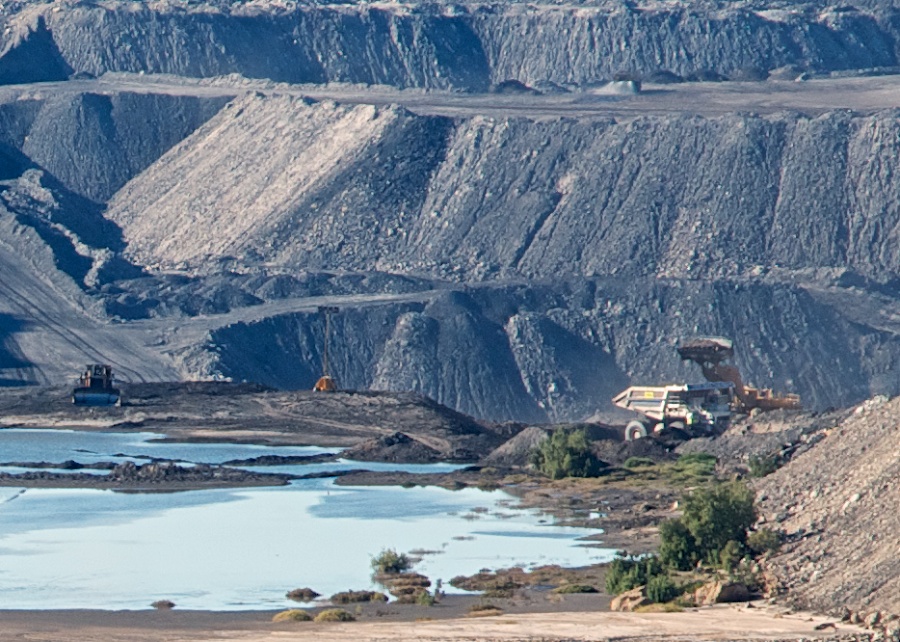 A crop of a section of the larger photograph illustrating the activity at the far end of the pit.