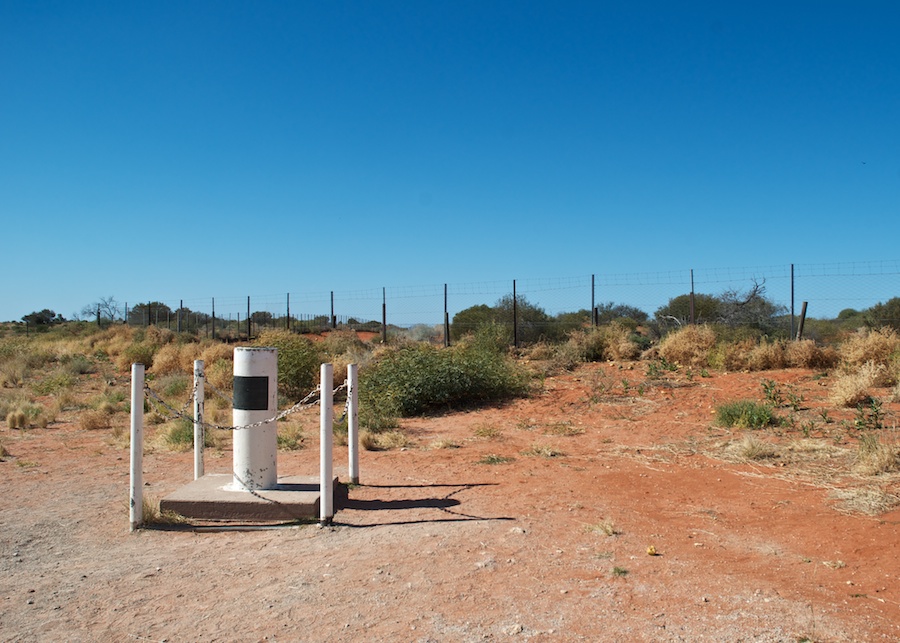 The geographical corner of the three states, New South Wales, Queensland and South Australia, is marked with a steel post. The dingo fence sits behind. The location of "the corner" has moved over the years as surveying techniques have become more accurate. The original corner post sits in the National Park headquarters in Tibooburra.
Trivia time: each state has its own time zone so, depending on the time of the year, you can cross two or three time zones with just a few steps.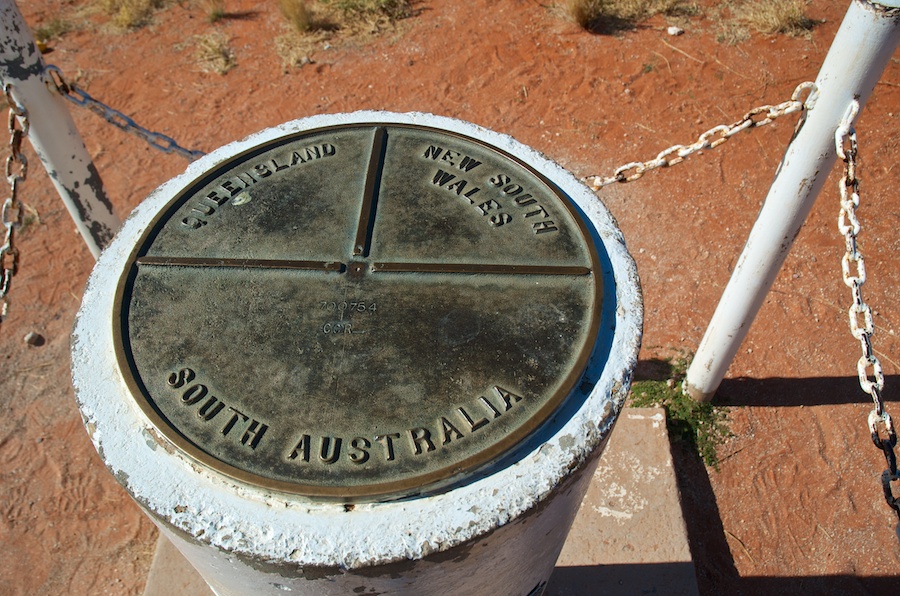 The marker at Cameron Corner.