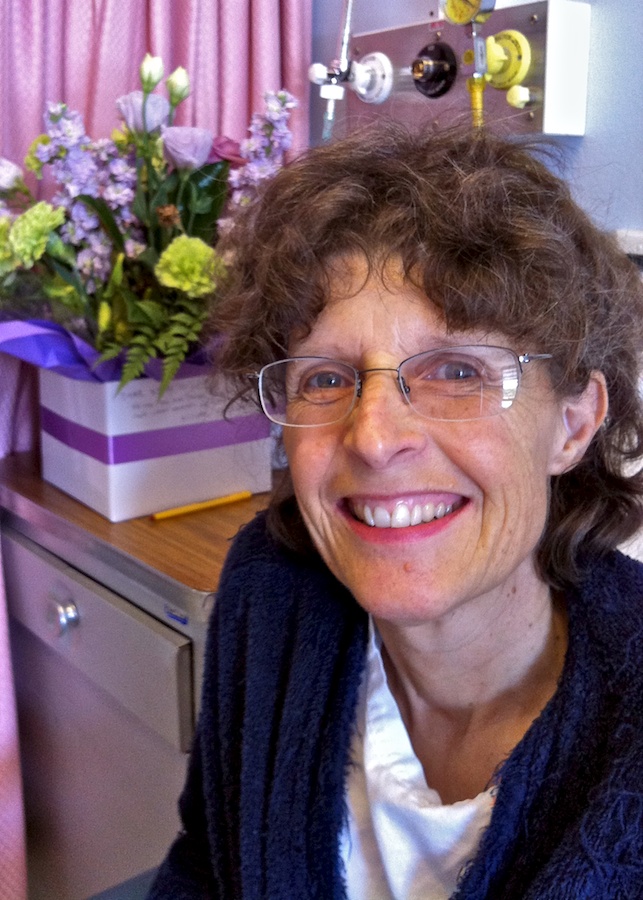 Kerry would have been 57 years old last Sunday. She died on April 13, 2012. Six weeks before that she learned that she had cancer. Two weeks before her death she learned how aggressive it was.
I met Kerry 27 years ago, and her partner Bob 32 years ago. Over the years, Kerry and I shared bicycle trips, bushwalks, lunches in town, holidays in the Outback, an interest in photography, and railways, railway locomotives and rolling stock. A long friendship.
We often discussed sustainable living, rammed earth, mud bricks and straw bales as building materials, and her vegetable garden. Kerry's tomato sauces and relishes were legendary.
Kerry played the French Horn and was a longtime member of the Armidale Symphony Orchestra.
Kerry was a house designer and had worked in Armidale for the past 30 years. Well over a thousand buildings and building extensions will stand in the Armidale area for many decades to come to commemorate her life's work.
Kerry was a generous friend to all.
This is my last photograph of Kerry, taken four weeks before her death. She was the bravest person I've known.
Because Kerry and I were usually close to one another while taking photographs, of the tens of thousands of photographs I have, there aren't too many that include Kerry herself.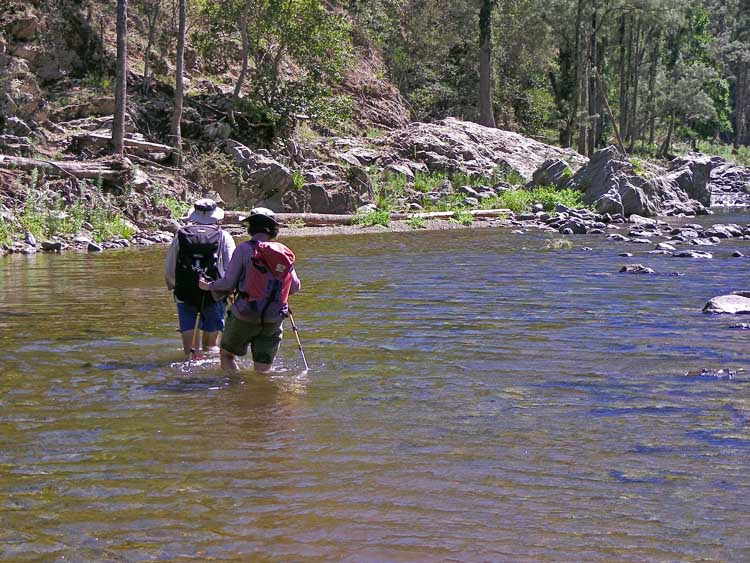 Those who have followed this photoblog for a while will have seen many photographs of Kerry and Bob as I, the laggard photographer, saw them – from behind.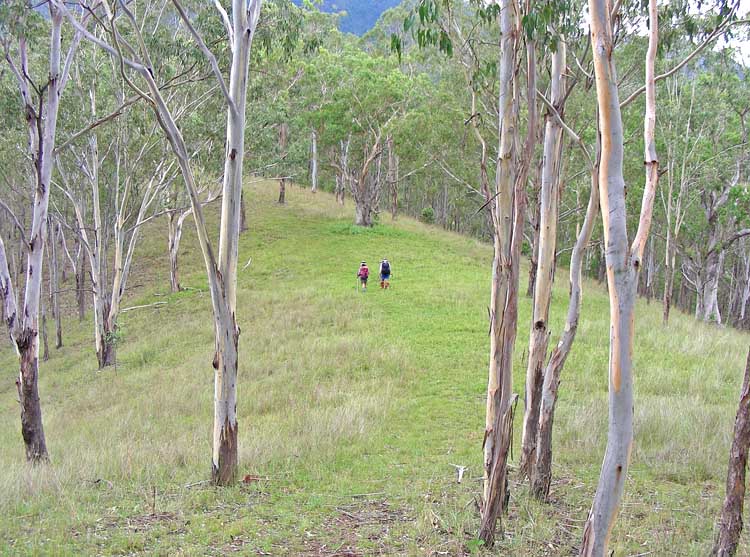 And photographs of them ascending spurs off the gorges' ridges.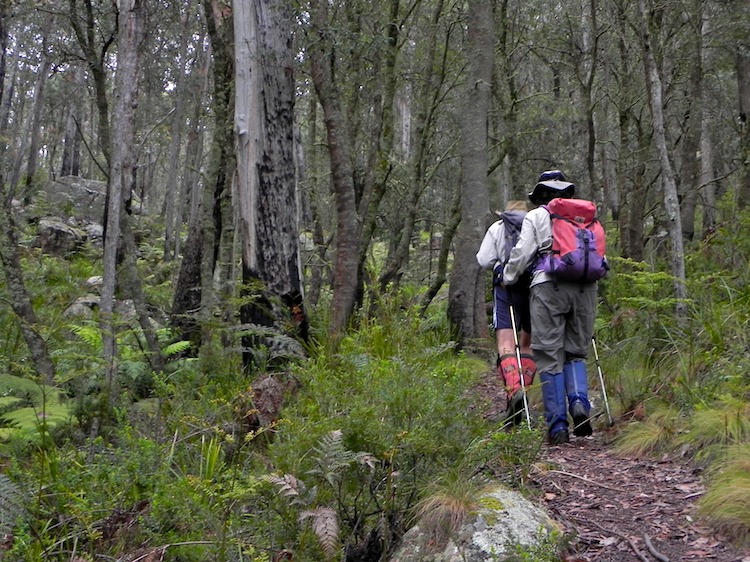 Or in thick woodlands.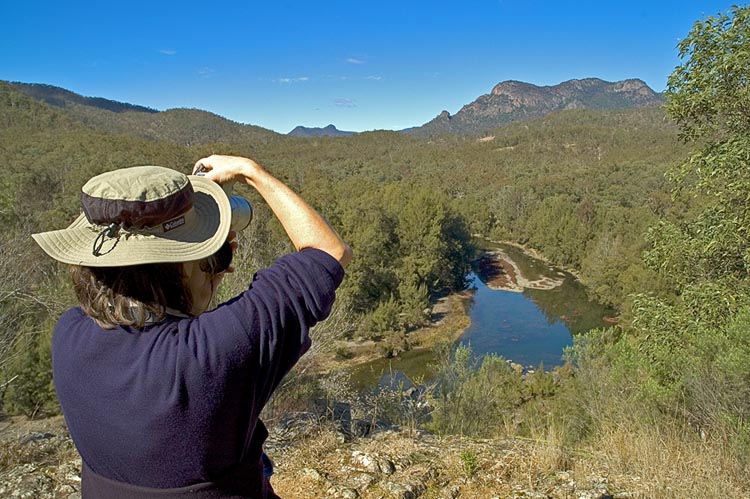 Or Kerry just being the photographer herself.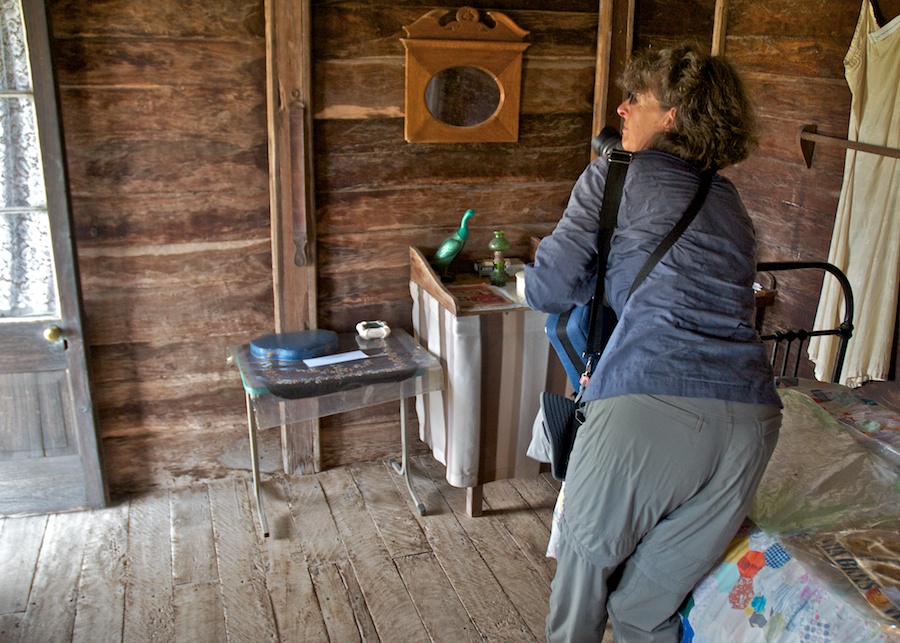 This photograph was taken from a location at the beginning of our 2011 Outback trip: Kerry thinking about getting the angle just right for the photograph she's about to take at the Old Rainworth Fort near Springsure, Queensland.