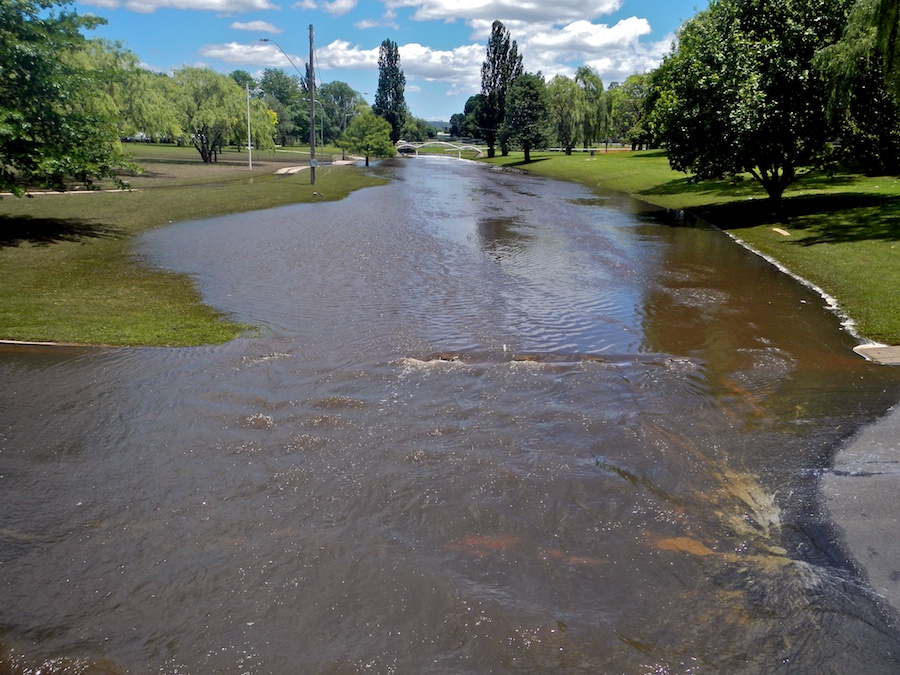 Dumaresq Creek runs west-to-east through the centre of Armidale and bisects the city (North Hill versus South Hill). On several occasions this past year it's been in flood. This means that many north-south running roads are closed to traffic – thus causing traffic hold-ups (well, as much as one can have a traffic hold up in Armidale).
[A traffic jam in Armidale is where you might find two or three other vehicles stopped in front of you at a road junction].
The view here, on Dangar Street near Kirkwood Street, is of the creek the day after the height of the flood.