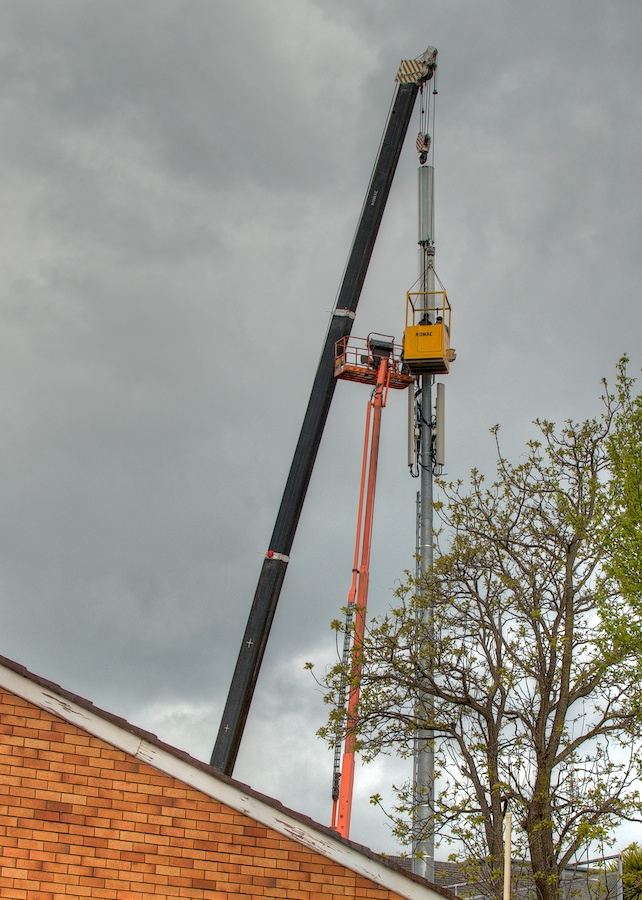 Armidale was one of the first regional centres to have new 4G mobile phone/data technology commissioned recently on Telstra's LTE network. Initial reports are of data transfers up to 37 Mbit/s from the mobile phone network.
Telstra's 4G network operates at 1800 MHz compared to its 3G (NextG) network which operates at 850 MHz. This suggests that coverage will be restricted to lesser distances from the base station.
This photograph was taken a few weeks before the official launch of the new service.