It's still a grey Sunday afternoon in Uralla!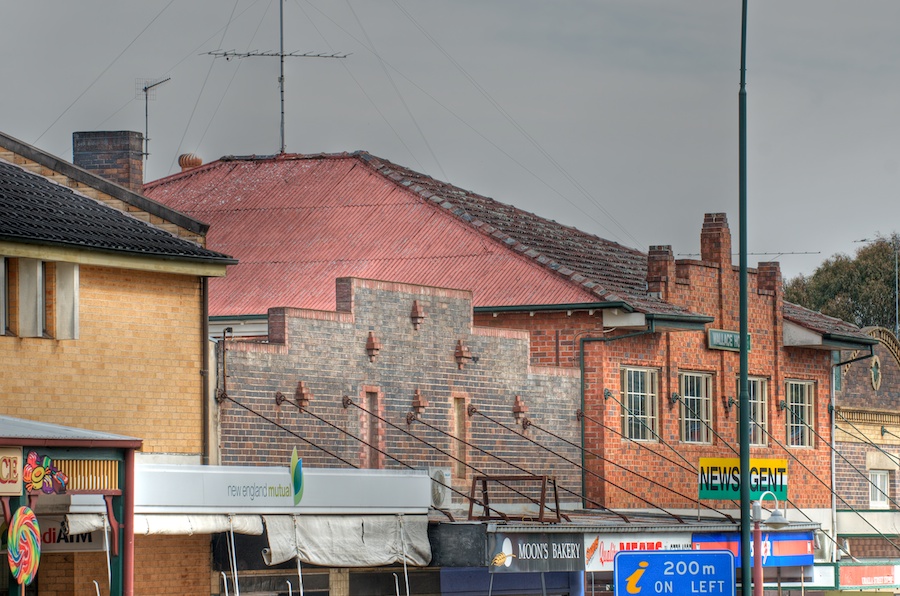 I was intrigued by this building – the one with the red corrugated iron roof – Wallace House. It at first looked like an old hotel – but there's no upper-storey verandah, and the windows aren't appropriate for hotel bedrooms upstairs.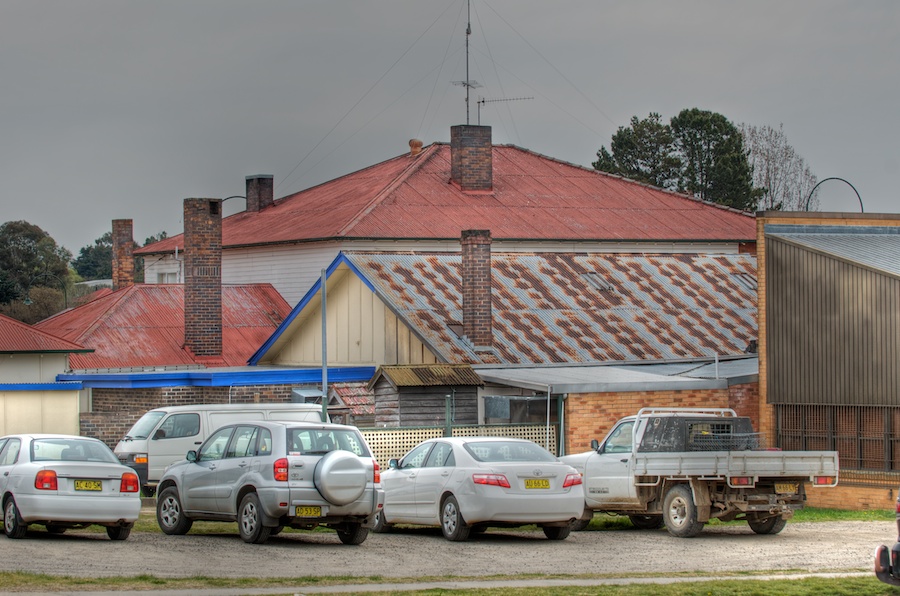 … and from the rear.
I wonder what its story is?