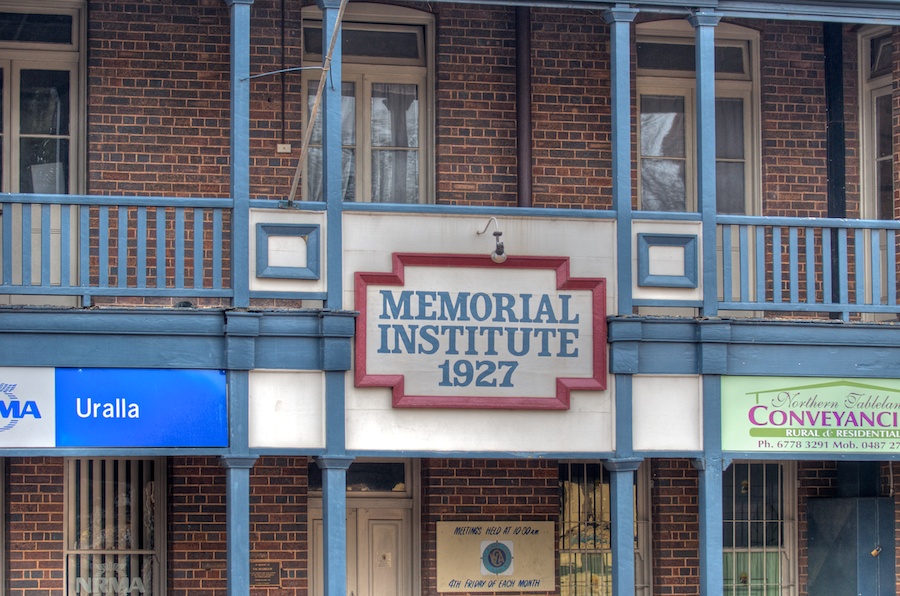 Some 22 km (14 miles) south west of Armidale is the small town of Uralla (pop. 2300). Many from its population travel to, and work in, Armidale.
A quick walk around the centre of town one Sunday afternoon gave an opportunity to view the CBD from a different perspective.
Here, for example, the ground and first floors of the Memorial Institute – a memorial to The Great War.
From The Sydney Morning Herald, Saturday 17 December 1927
URALLA MEMORIAL INSTITUTE.
URALLA, Friday.
Mr. D. H. Drummond, Minister for Education, officially opened the Uralla Memorial Institute in the presence of a large assemblage. The building is valued at £1500. The top floor contains a room for two billiard tables, a committee room, card, reading, and library rooms. On the ground floor are the Country Women's Association rest-room and several offices. The rest-room was officially opened by Miss M. White, president of Armidale branch.