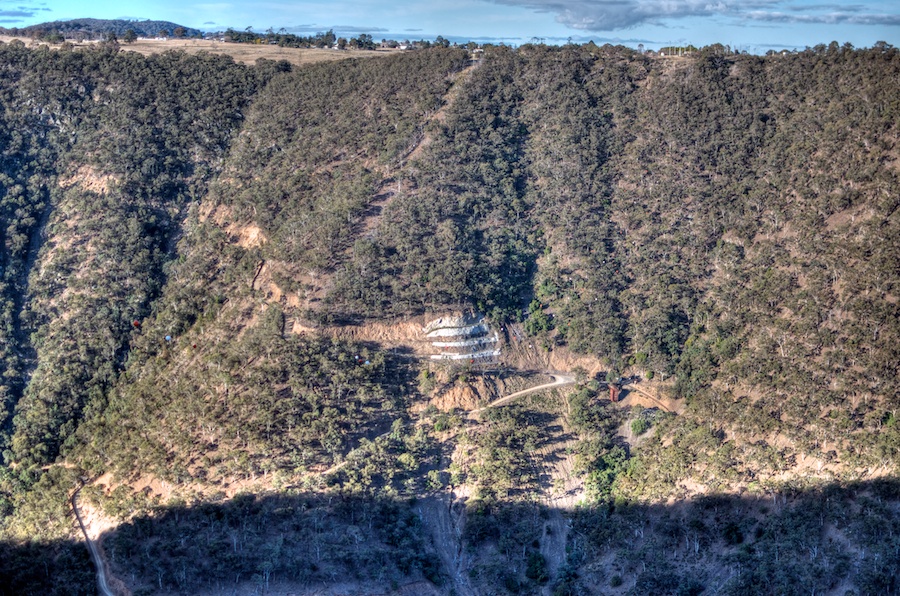 This photograph was taken from close to what used to be a small village named Hillgrove West, later renamed to be Metz (there's nothing of Metz left these days). We're looking across Baker's Creek gorge to Hillgrove, sitting atop the escarpment (those tiny white specks on the horizon are some of Hillgrove's houses). Hillgrove used to be a largish mining community when, at the end of the nineteenth century, large amounts of gold were being extracted from this area.
Gold and antimony prices varied up and down, and so did the fortunes of the owners and shareholders of the mines.
Here are descriptions of Hillgrove and most of the mines, written in 1891: part 1, part 2, part 3, part 4.