Before entering Winton, we pay a visit to one of the highlights of this year's trip, the Australian Age of Dinosaurs. We spent a fantastic, friendly, fun-filled couple of hours being given a tour of the workshop where the locally found dinosaur remains are processed. George's tour is not to be missed.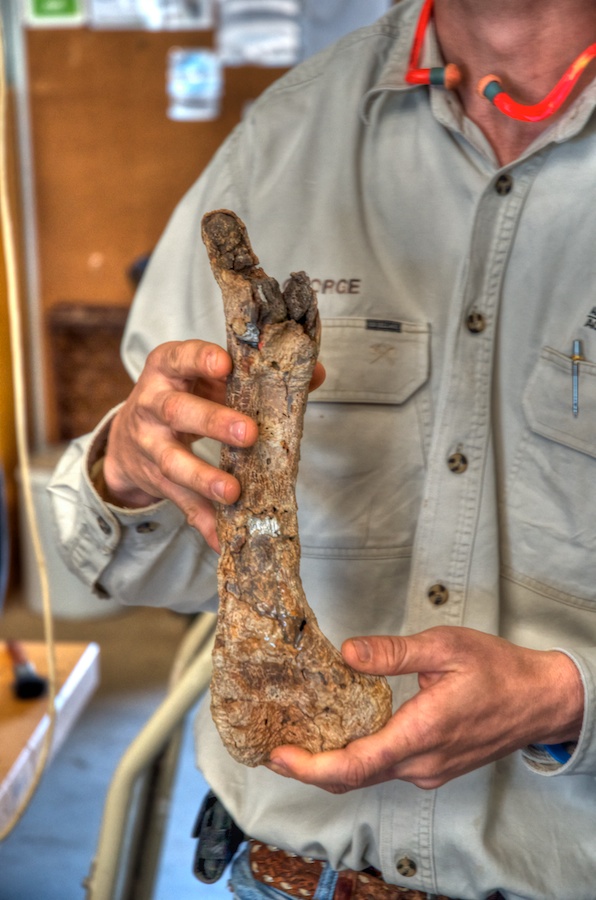 George displaying a dinosaur fossil.
The dinosaurs found in Australia are mostly new genus or species and are thus locally named.