We're now in Longreach (population 3000). Longreach is a major regional centre and boasts several places of interest to the traveller.
The Australian Stockman's Hall of Fame is a celebration of the life and times of the white settlers in outback areas of Australia.
The town also hosts the Qantas Founders Outback Museum, a transport museum that celebrates Australia's national airlines which was formed in November 1920 in Winton, and moved to Longreach in 1921.
The following photographs are from the Stockman's Hall of Fame.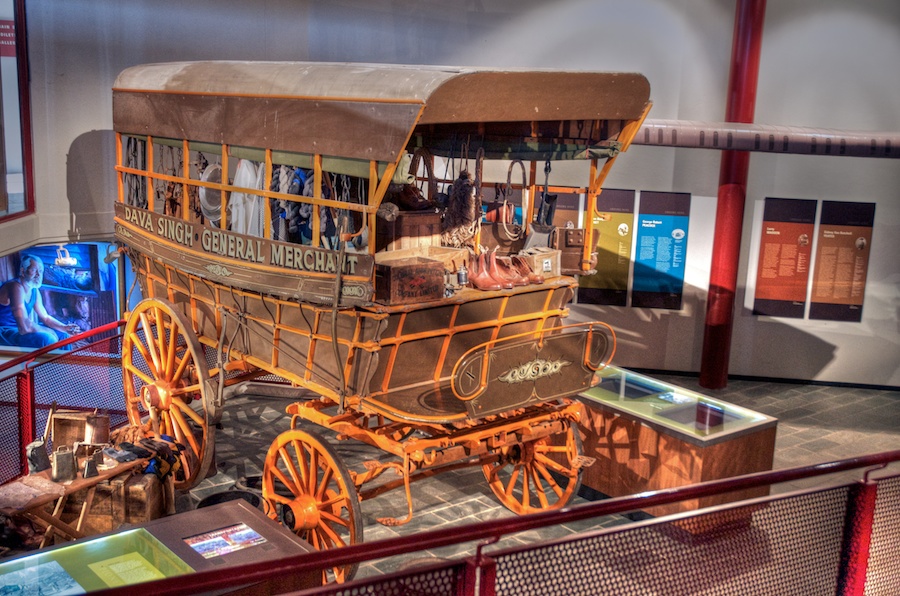 It's hard to imagine a wagon like this being hauled around outback tracks. It was the only opportunity that many people had to buy everyday and small luxury items.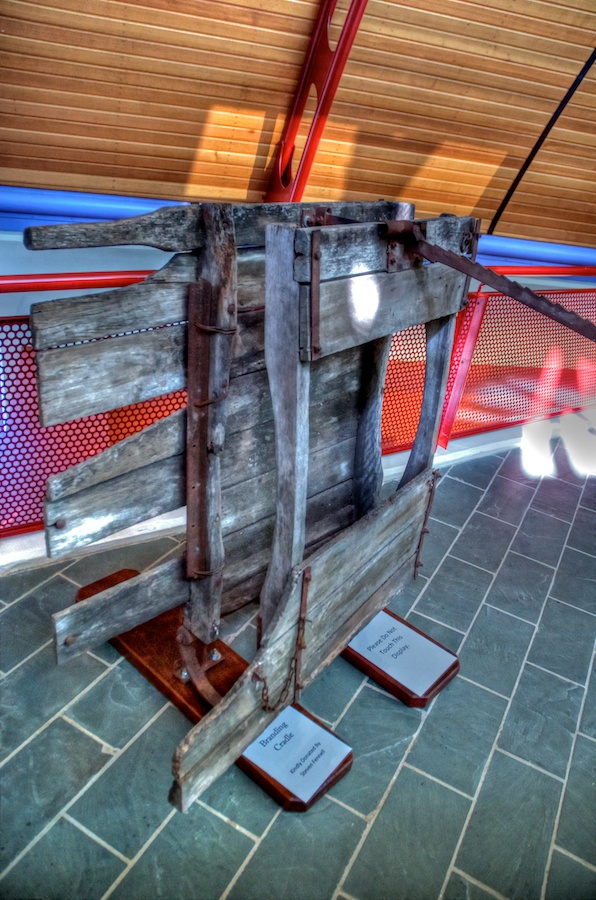 A homemade cattle crush used to hold cattle while branding them.