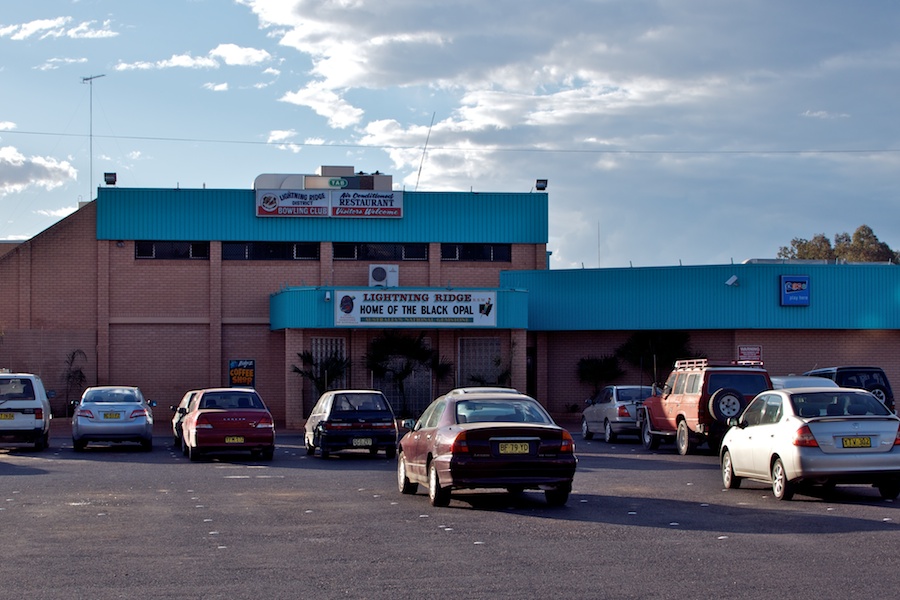 Our first night's stop was in Lightning Ridge – "Home of the Black Opal". This small township, population ca. 2500, is, or was, the world's major producer of black opal gemstones. These days it's a tourist destination.
It's an interesting town, though not one that I felt especially comfortable in. Perhaps it's still a little too populated to my taste 🙂
We ate at the restaurant in the Bowling Club, pictured, and had a great meal. The prices were about the same as you'd expect to pay in other regional centres.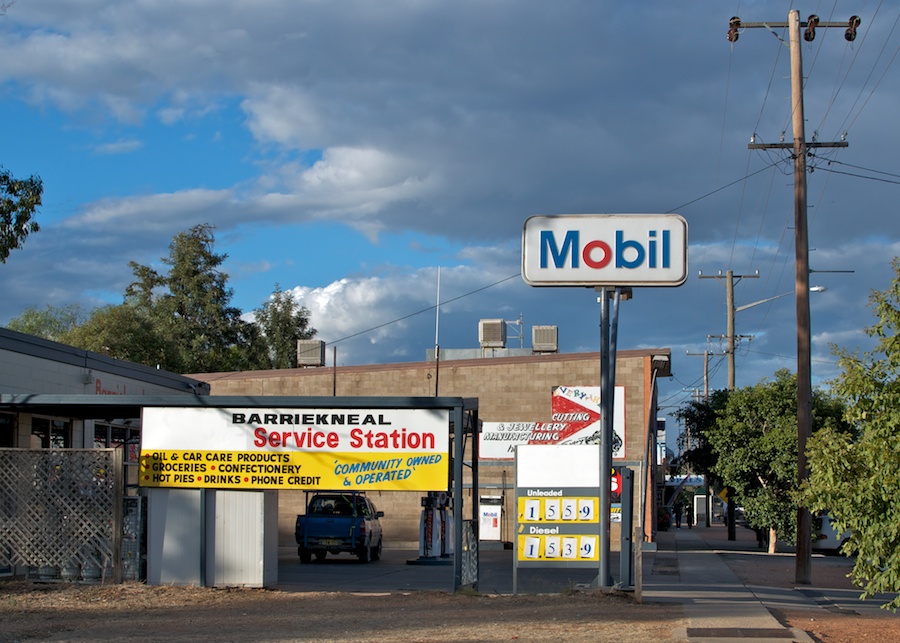 I've not seen a "Community Owned & Operated" service station before.
Of interest to us was the fact that fuel is cheaper here (and mostly elsewhere on our trip) than in home town Armidale even though we're now several hundred kilometres further away from the fuel refineries (thus increased delivery costs). Diesel was $1.539 / litre == US$6.27 / US gallon == UK£1.03 / litre (as at July 3, 2011).