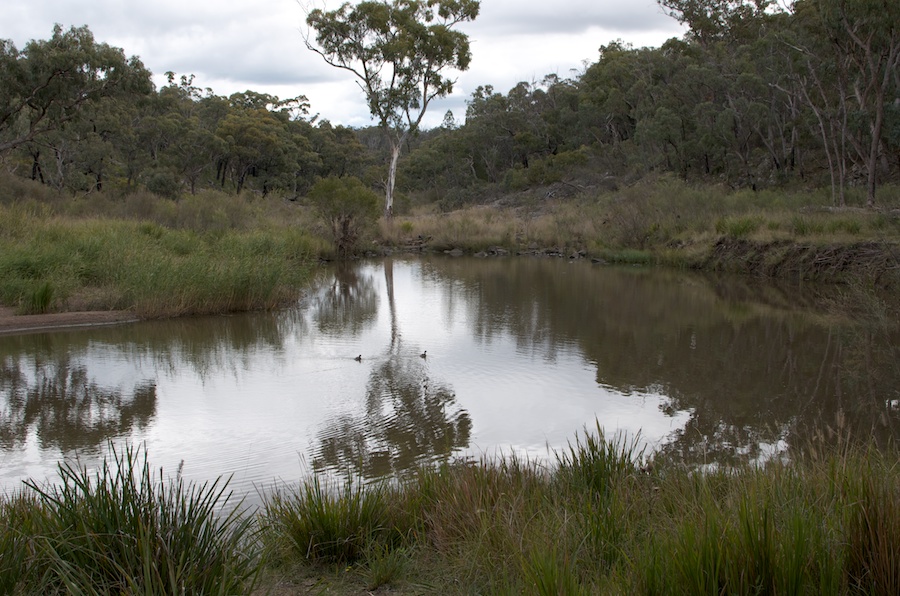 Kings Plains National Park, north of the line between Inverell and Glen Innes, offers only simple facilities, picnic tables, and a camp site.
Visitors can walk alongside the creek to visit the top of the Kings Plains Falls; there's no formed track, though. Given the lack of rain, the falls weren't falling. Ironically, though, we did get rather wet due to heavy showers on the way back from the Falls.
This view, on a grey day, is of the creek at the site of the picnic tables.