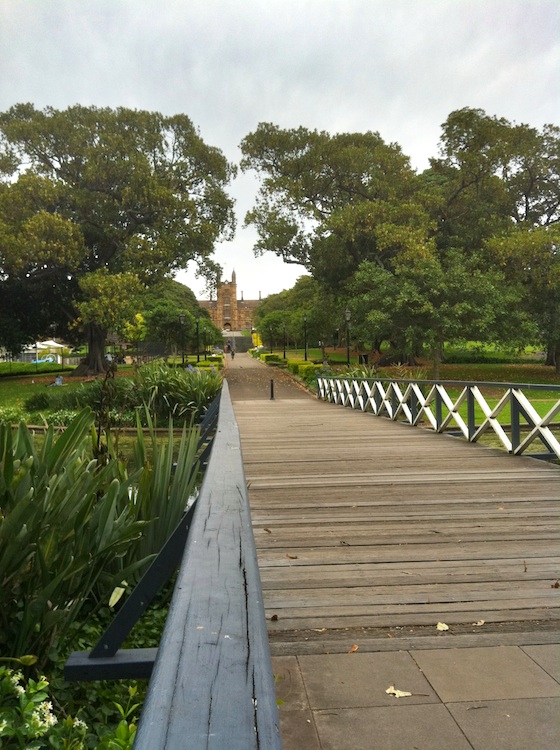 Even though I lived in this area for a couple of years, 12 years ago, I'd never walked through Victoria Park and up onto the University of Sydney campus – so I didn't realise that this path lead to "The Quadrangle".
[Taken with iPhone and "Pro HDR" app.]
Update: Jen, commented that this current entrance to Sydney Uni. is a recent addition (completed 2002), and is a reconstruction of an entrance originally in place in 1865. Read more on this from the City of Sydney and the University of Sydney.