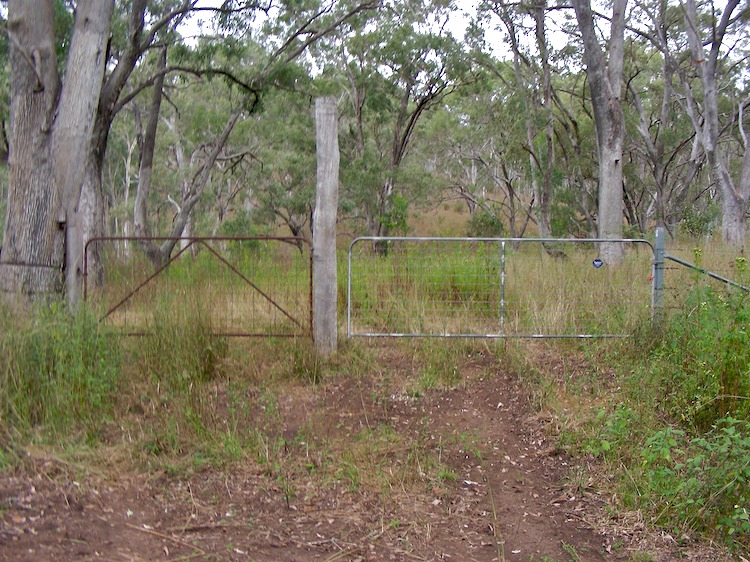 We followed the Apsley River upstream from Riverside to Green Gully Creek to look for remnants of cattle yards used in the nineteenth century.
The old narrow gate on the left must be too small for National Parks vehicles to pass through. They've added the gate on the right hand side.
[The location can be found here on Google Maps; zoom out to locate the site within the State].