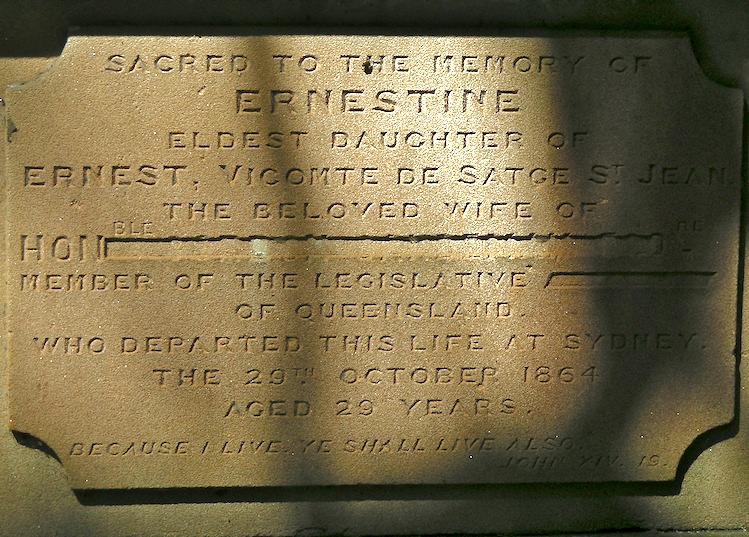 It would appear that several words have been deliberately chiselled off this memorial stone in Camperdown Cemetery, Newtown.
Through the wonder that is Google, I determined that the Ernestine's husband was Gordon Sandeman Esq., and that he was a member of the Legislative Assembly of Queensland. ["Assembly" being the second missing section].
Also, strangely, the letters "HON" and "BLE", being an abbreviation for the honorific "Honourable", appear to have been added after the original lettering.