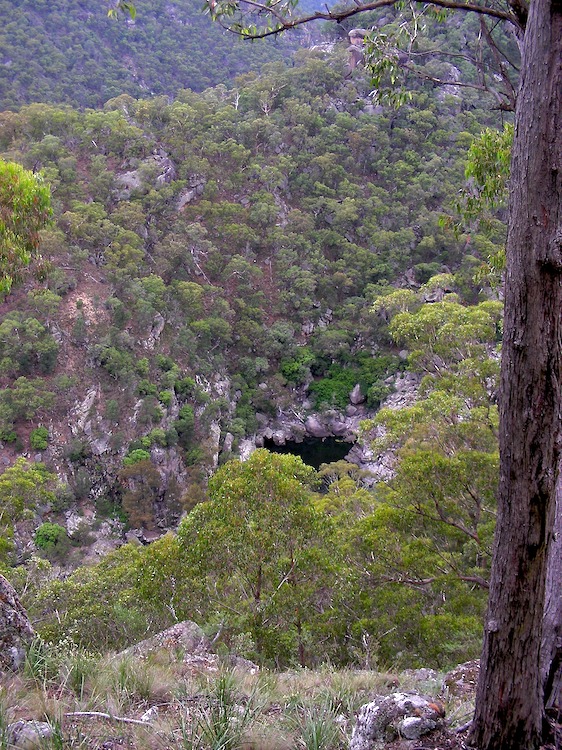 Part of the Threlfall Track, not far from Armidale, follows the line of the flume that fed one of Australia's first hydro-electric power generators.
The State's Heritage website states that "The Gara River hydro-electric scheme is of state and national significance because it was the first to light a township in Australia and the first to offer its power for commercial sale."
Further information on the hydro-electric scheme can be found in the 1988 paper from Volume 6 of "Australian Historical Archaeology".
This is a view, looking down from the lookout above the gorge, of the pool at the bottom of the fall that once fed the power generating system.