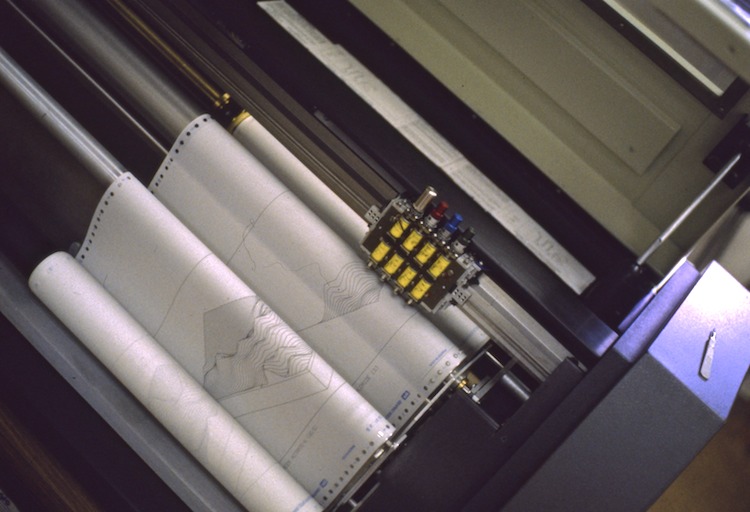 Back to the scanned slides. We continue to look back in time at the Computer Room at the University of New England around 1985. This internet as we know it didn't exist, there was no web, PCs were primitive, and graphical output was a chore to produce.
The line printer gave textual output though many people became adept at ASCII art – the art of drawing images using only printed character output.
More complex graphical output was got by using pen and ink. Vectors were calculated by computer programs, and the resulting instructions were input to plotters which then generated the image, line by line.
The main source of graphical output at UNE was to this Calcomp Plotter, driven by the vendor library of FORTRAN (FORTRAN 77) subroutines.
I'm guessing that the image seen here came from the Geophysics Department.