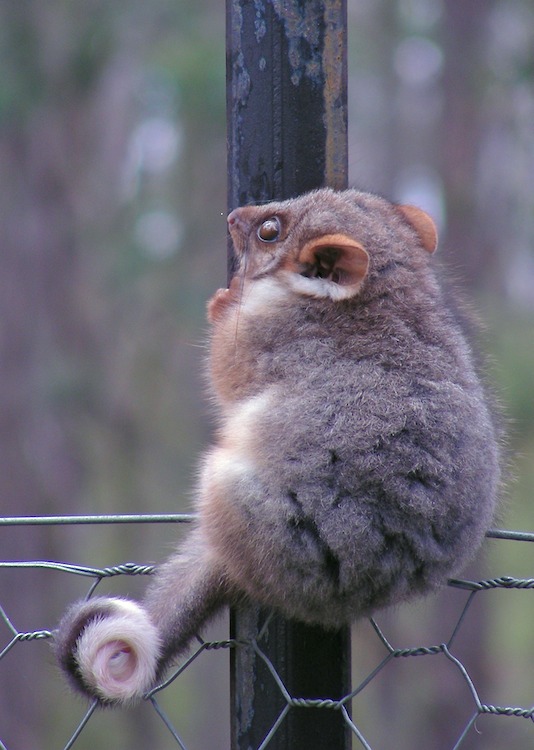 When I approached the dog's yard to take them for a run in the morning, I discovered what they'd been barking at, on and off, during the night. A young possum was clinging atop one of the fence posts about 1.8m (6 feet) above the ground.
I'd guess that it was a common ringtail possum but it could well be some other possum – I didn't think that common ringtails had such brown ears.
I fetched gloves and a towel, wrapped it in the towel, then let it go at the foot of a tree just outside the dog's yard. It quickly scampered up the tree and disappeared out of sight.