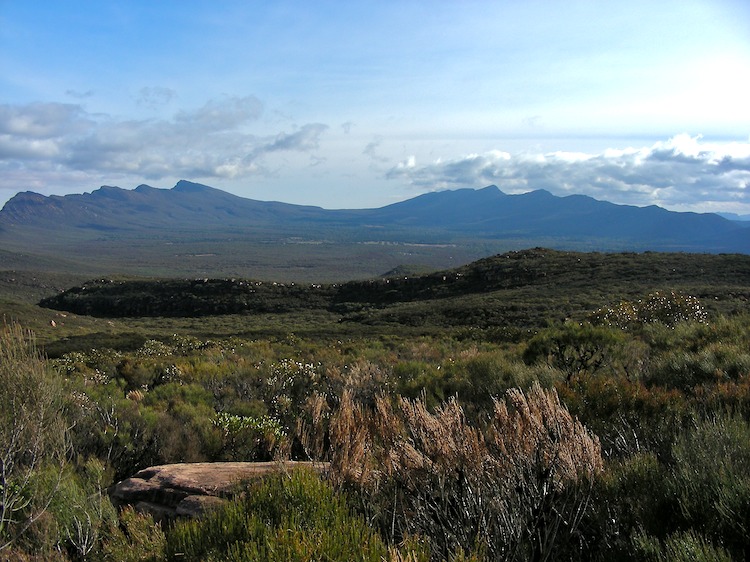 Wilpena Pound is too large to be photographed when adjacent to it. The internal plateau is around 8000 hectares (20,000 acres) and is enclosed by a cauldron of rock. It's best viewed from the air and from afar.
This photograph was taken from atop the edge (similar to the ridge in the background), looking down into the interior.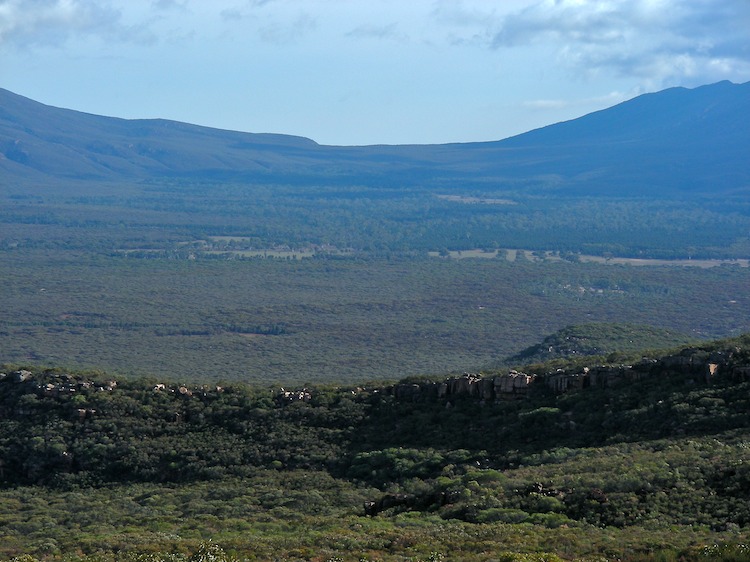 Looking into the cleared area where early farmers attempted grow wheat a little over a century ago. All was well except for drought years – which were frequent. Farming was eventually abandoned.