… and into Broken Hill.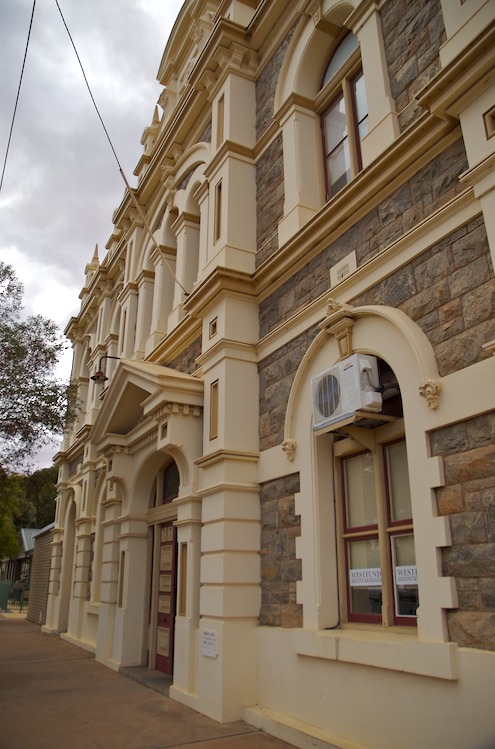 Being a mining town, much of Broken Hill's history involves Trades Unions. This building, the Trades Hall, is central to much of that history. After several false starts, construction of the building restarted in 1898.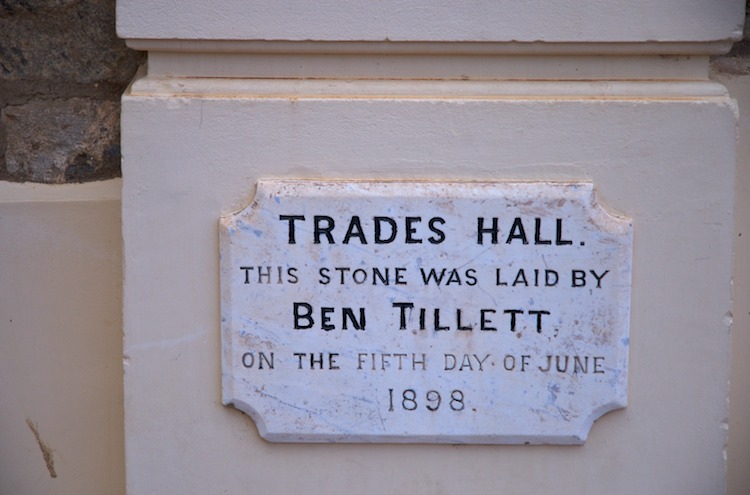 The foundation stone was laid by Ben Tillett, a British trades unionist.