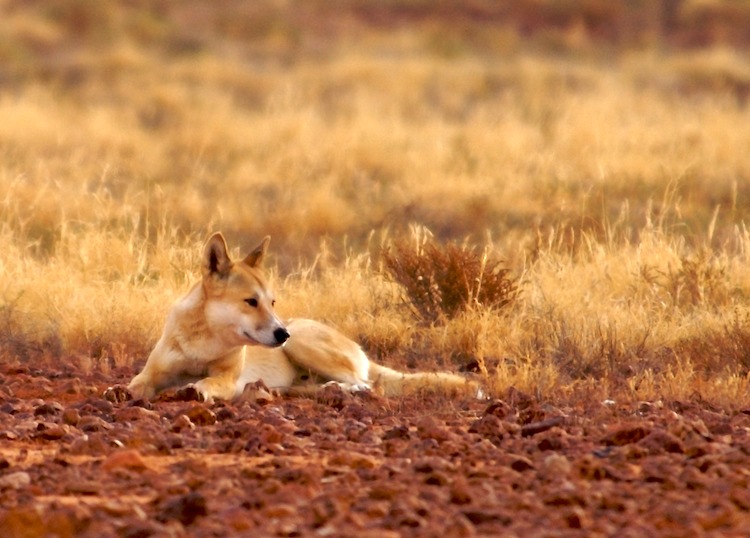 Not too far out from Innamincka we came across a dingo walking, with a slight limp, at the side of the track. We stopped and it crossed the track in front of us. It lay down and almost paid us no attention at all.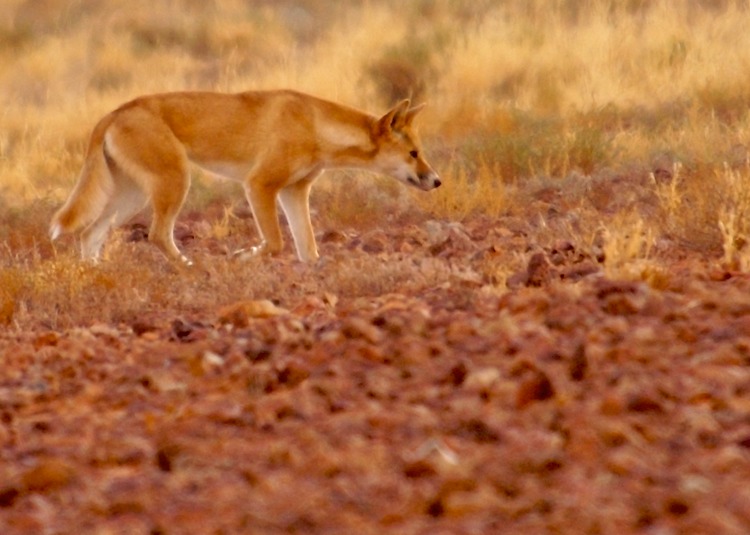 And then a second dingo was spotted. Perhaps the mate of the first one.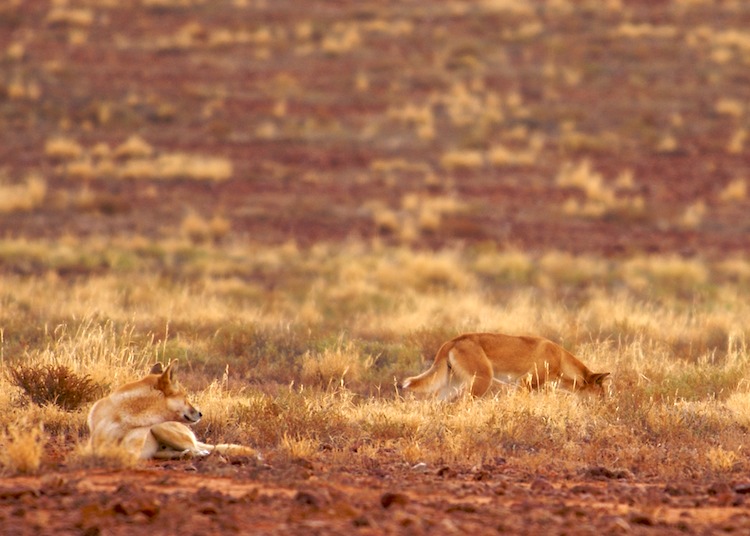 They both continued to ignore us so we left them to what was left of their afternoon.