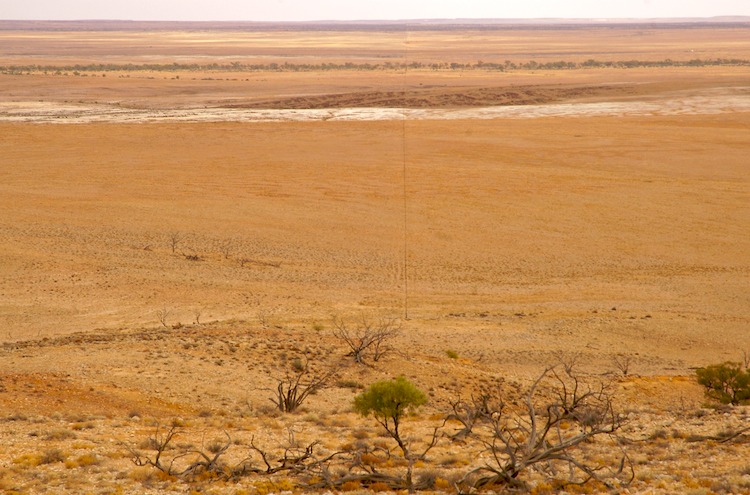 Flat. Dry. Brown. Vast.
A view from Mt. Poole near Tibooburra.
The green line running from left to right at the top of the photograph is the line of trees along a creek. The creek is dry but there may be a little water to be found underground.
The vertical line run through the centre of the photograph is a fence. Mt. Poole, being the only object to be seen for miles around, was used for sighting purposes.