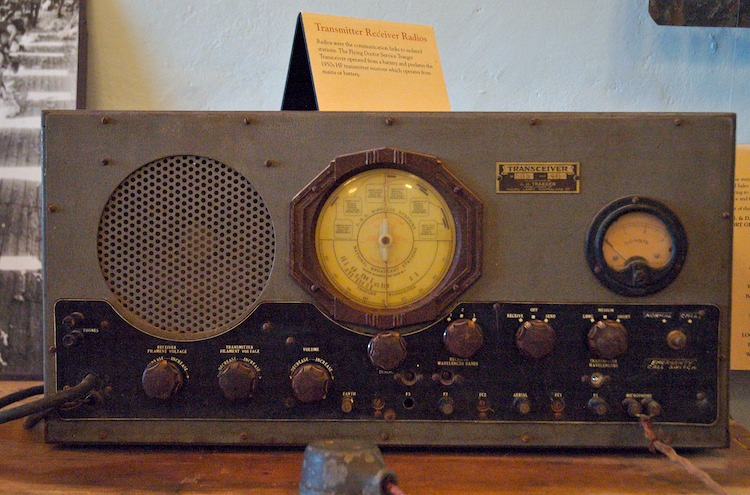 While many people travelling in the Outback use satellite telephones, it's still quite common for many to carry HF radios in their vehicles.
John Flynn is credited with driving the creation of a communications system and a medical service for those living in remote parts of Australia. In 1926 he employed and commissioned Alf Traeger to design and build lost-cost, simple radio transceivers that were to become an essential part of Outback life.
The radio, seen here, is to be found in Tibooburra's Courthouse Museum, and is one such Traeger radio.
Flynn's idea of a medical service, now the Royal Flying Doctor Service, became a reality in 1928.