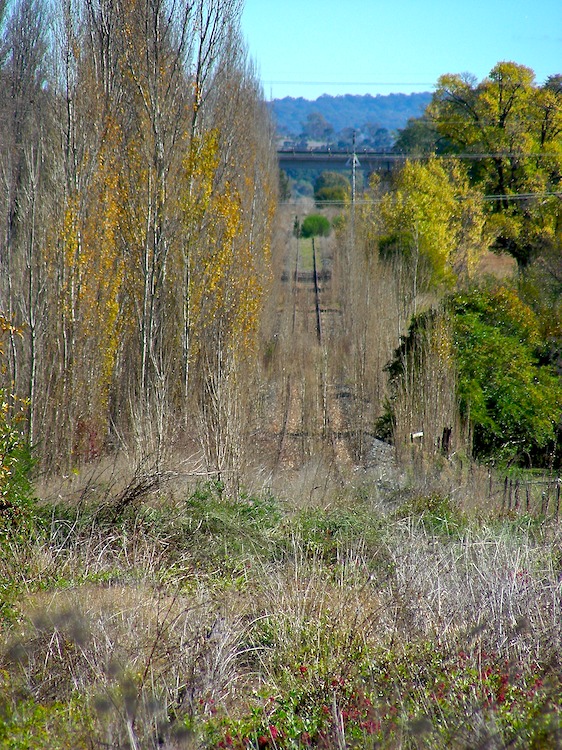 Sadly, this is the Main North Line from Armidale. The railway doesn't even operate to Dumaresq Station any longer where, until a few years ago, superphosphate used to be stored for local distribution.
The bridge in the distance over the railway line is the New England Highway bypass.
[Note: I'll be out of town, and out of network range, for a few weeks. All being well, lookANDsee will be running on automatic. This being the case, the theme for the next few weeks is "Around Armidale"].