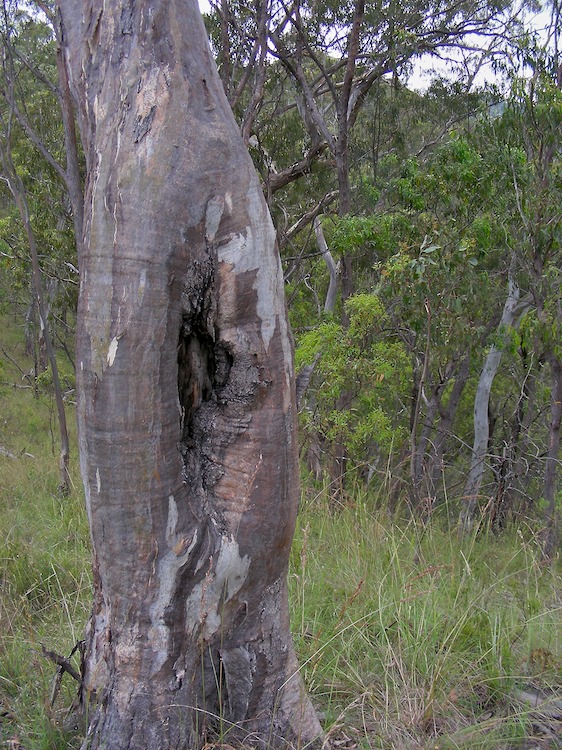 Before much of Oxley Wild Rivers National Park was Park, much or the area that is now Park was made up of individual cattle properties. Many of these properties began life as land grants and such. An old Department of Lands map of the area at Riverside, east of Walcha, has several survey points marked to indicate various property boundaries. Bob, our intrepid keeper of the agricultural history of parts of the Park, calculated where the old survey points should be when viewed on current maps.
So we went a-looking on the ridge in question.
We believe that the blaze seen in this photograph, on the correct type of tree and in the place it should be, is the survey mark from the 1899 (or 1894?) survey.