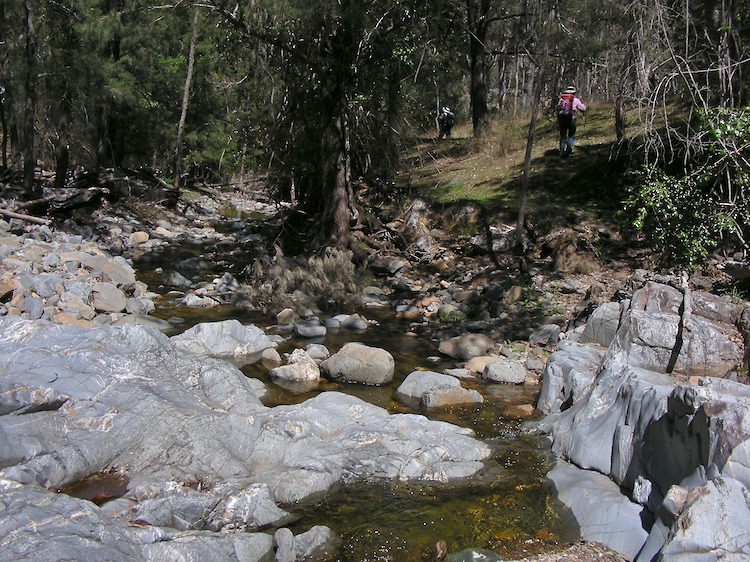 Another day, another river.
Oxley Wild Rivers National Park is really a federation of separate parcels of land. In total the Park currently covers around 120,000 hectares (300,000 acres) with more land being added periodically.
On this trip we've headed west from Long Point and have accessed the Park via private land (with the permission of the landowner). Near the bottom we join Appletree Creek which has a small amount of water trickling through having had some rain a week or so before.