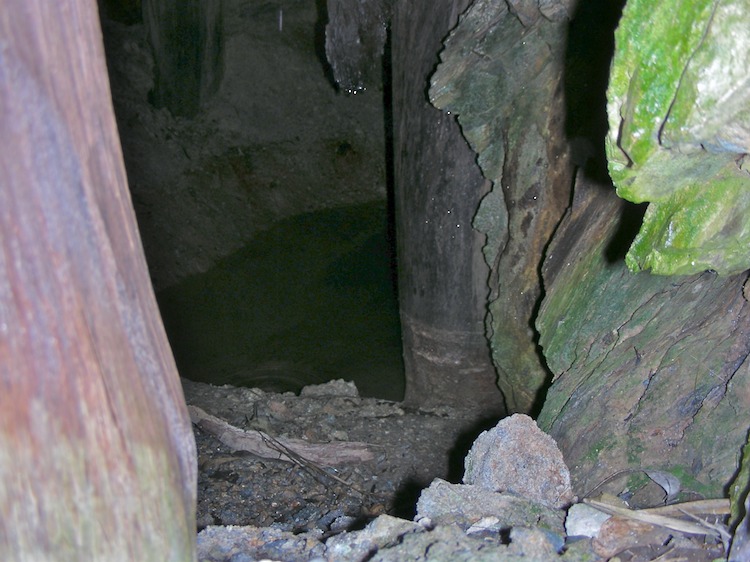 The entrance to Faints Mine, to all intents and purposes, has been blocked by a rockslide. There is a small hole at the top right hand side of the former entrance though. I pushed my camera through this hole, pointed it into the pitch black, and took this shot.
The colour at the top right hand corner of the image gives a clue to at least one of the minerals that the old miners were after. Copper.
Silver, zinc and lead were also mined in this area.