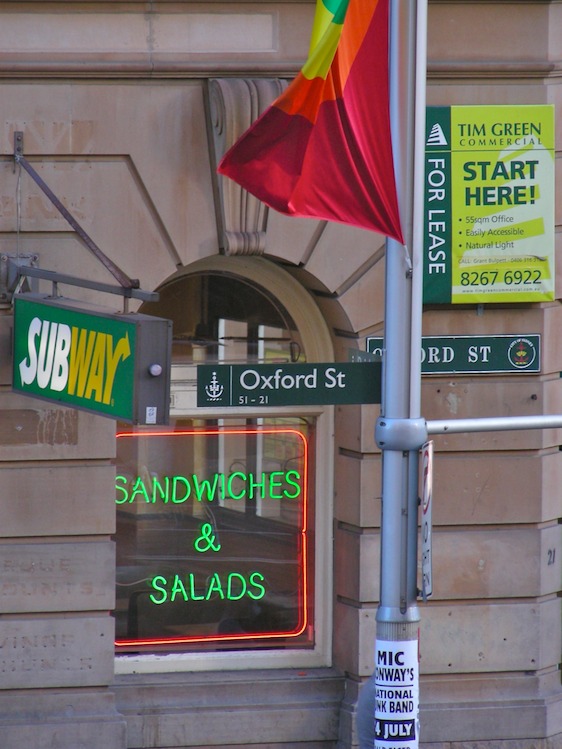 This old bank building is now a fast food outlet. I don't know the history of the building but it's one of the grand old sandstone buildings they don't build any more.
It would seems to have been an "ANZ Bank" before being used for other purposes. The words on the bottom left are remains of brass lettering that said "CHEQUE ACCOUNTS" and "SAVINGS ACCOUNTS" (I have another photograph from which to better see the text – just).
[Taken in Oxford Street, Darlinghurst, not far from Hyde Park].