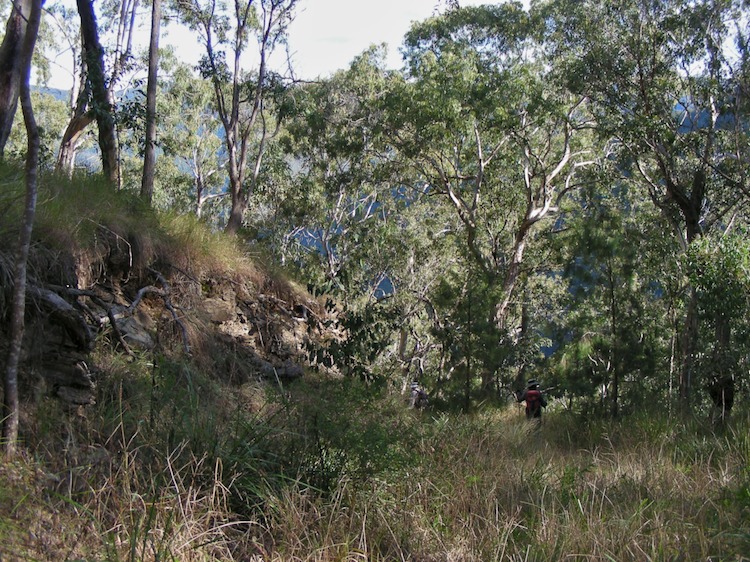 We've visited just about all of the old mines in the Chandler Gorge. One that's slightly further away is Khan's Mine. This overgrown track is the trail formerly used to move equipment and ore in and out of the mine. More accurately, this is probably just the most recent of several trails that led to that mining area. Over the decades several trails were blazed, from bridle tracks to bulldozer lines.
To the best of our knowledge Khan's Mine was last worked over in the 1980's, by BHP.
[For scale, Kerry and her red rucksack can be seen in the lower right quadrant].