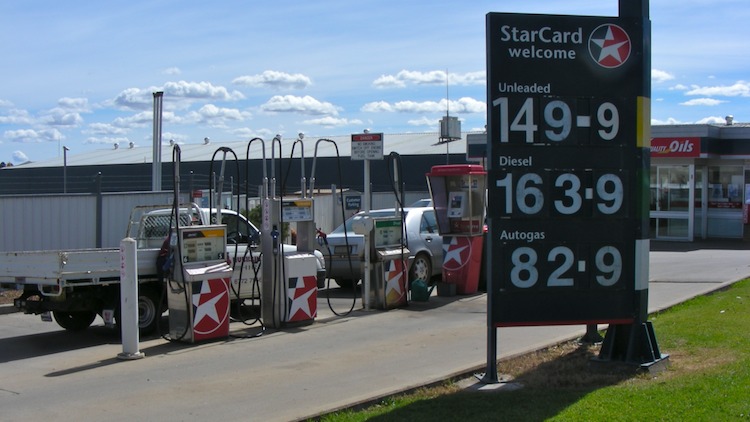 As you might imagine, just about every fuel company has (or had) their depots next to the railway line due to the ease of delivery of fuel by freight train.
Over the past several years these depots have either disappeared or morphed into retail outlets. Here's such an outlet adjacent to the railway line.
A contentious issue these days is the ever-rising price of fuel. Basic petrol is $1.50 per litre (more expensive than in the USA – we're at the equivalent of US$5.35 per US gallon, but cheaper than in the UK – we're at the equivalent of 71p per litre).