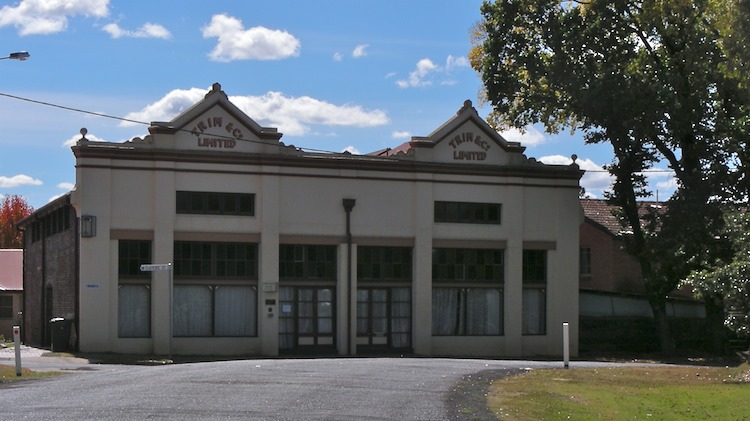 Crescent Street doesn't run along the traditional (approx.) east-west, north-south road grid that defines the older parts of Armidale. Inside, it swings to the north-east from the railway station and heads for the centre of town following the line of the old main road. There are a few hints that this area, being closer to the railway line, was a small business centre in its own right (especially in the heyday of the railway).
From the Armidale Tourism web site (Heritage Drive notes):
"The Trim and Company Store dates from 1881. The store was situated on the former line of the Great Northern Road. The site offered a bulk and produce store, chaff shed, factory, workshop, timber and joinery works. The original veranda of the store has been lost but the building still retains its outstanding parapet. Evidence of the Great Northern Road still survives in the granite boulder blocks forming the gutter on the opposite side of Crescent Street. Note how the buildings of the nearby Hospital are aligned to the original road."

[Map of the area in question].