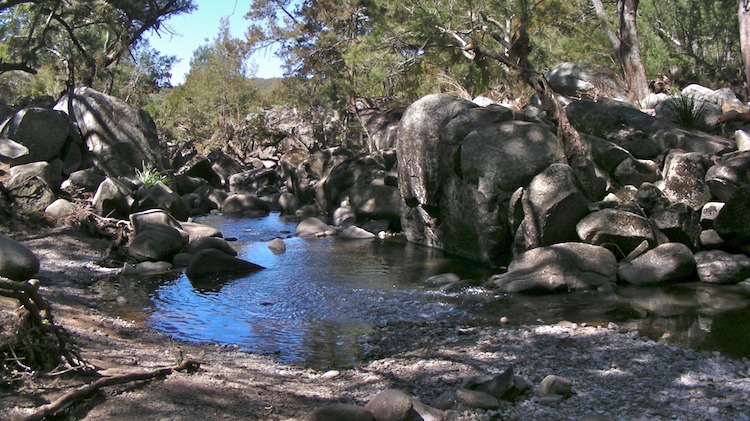 For tens of years it's been called "The Blue Hole" though it's now part of the greater Oxley Wild Rivers National Park. The Blue Hole sits south-east of Armidale and has long been a local picnic and recreation area.
Nearly 20 years ago a walking track, the Threlfall Track, was built by volunteers to take the walker from "The Blue Hole" to the site of Australia's first commercial hydro-electric power-station (in September 1894), and the first in Australia to light a town (Hillgrove).
The view here is of the Gara River downstream from the site of the former dam and weir. I stopped for a few moments to wonder at the magnitude and number of boulders in this area.