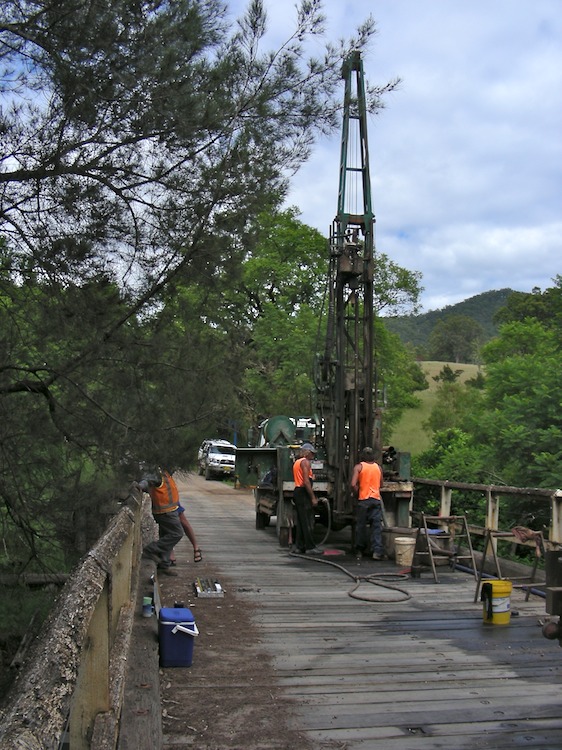 This old bridge will be replaced by a new bridge in the not too distant future. In preparation for this work these gents were drilling into the bedrock to procure core samples to determine the base upon which the new bridge can be built.
In a way it's sad to see these old wooden bridges go – they're an iconic rural feature.
From memory this bridge is near Lower Creek on the Wollomombi/Kempsey Road.